Bishan
A walnut wood centered living space that is well lit by both natural and interior lighting has effortlessly emphasised its depth and volume, creating a timeless piece for one of our minimalist-nordic collection.
Location

Bishan Street 23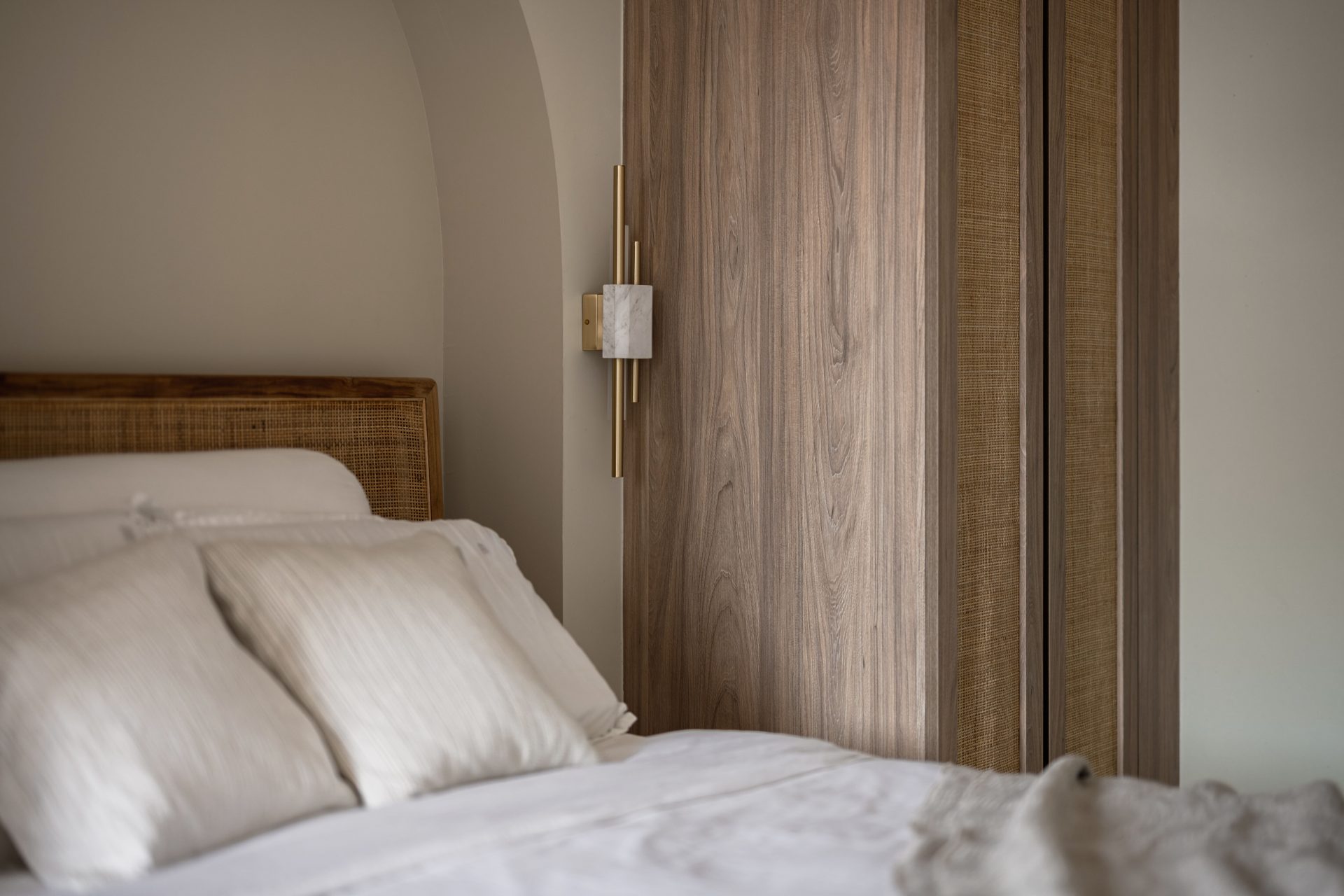 Bishan
A Shabby Chic inspired old hdb home makeover with picturesque instagrammable corner.
Living in an era when aesthetic often means impractical, this home is designed to satisfy both aesthetic and functional needs of homeowners by tastefully injecting pop of color with a tinch of retro elements into functional spaces.
Location

Bishan Street 13
The Raintree
Characterised by very fine vertical or horizontal lines. Its properties will enrich your bathroom space by brilliantly highlighting your fixtures and fittings. Turning an ordinary space into one that positively bounces off the walls with personality. It is creative, unique and personal, and it show the owners' appreciation for craftsmanship and aesthetics. Cane furniture today blurs the lines between contemporary and vintage, though it still reminds a bit of the 60s.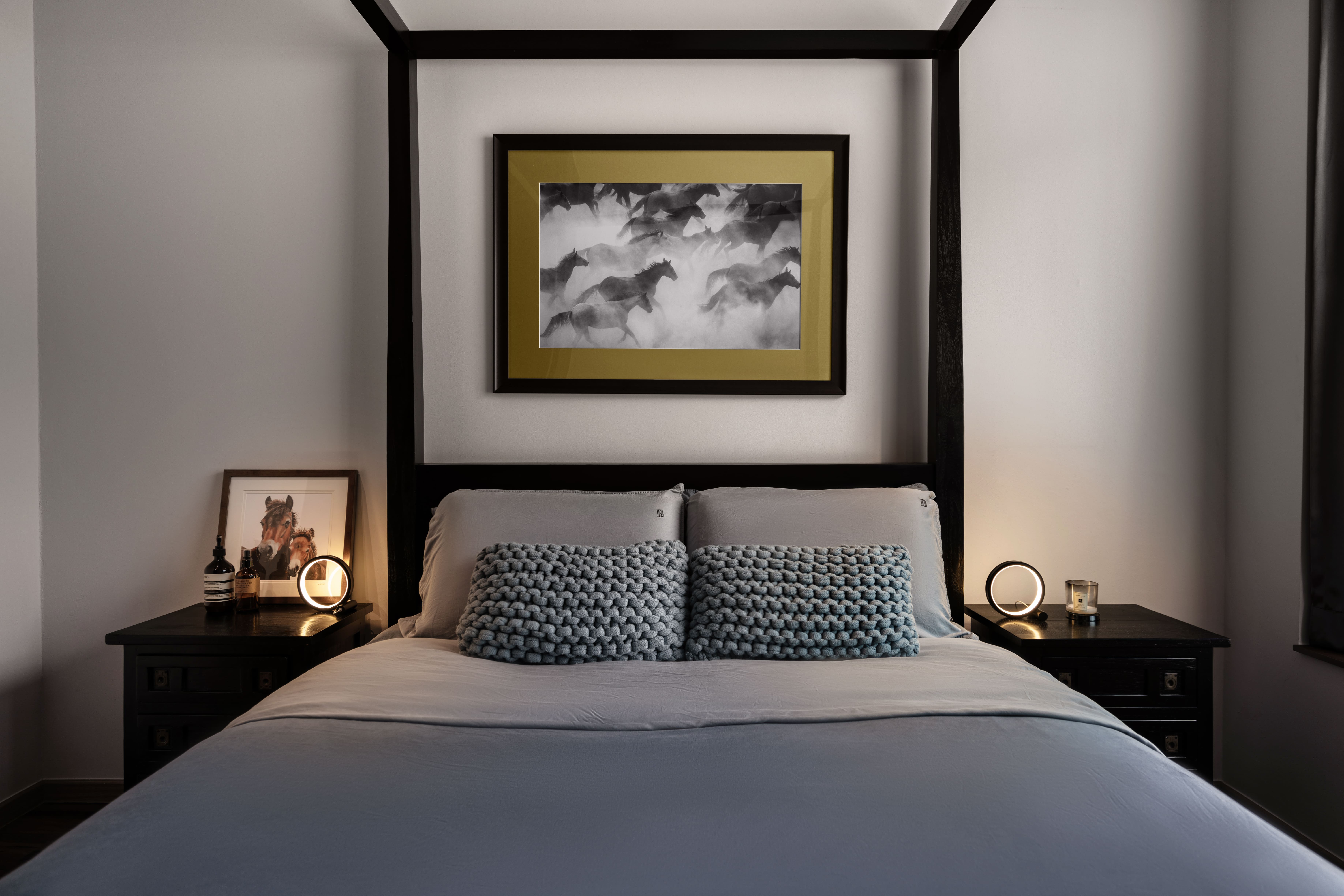 Ang Mo Kio
A visual feast
An unconventionally spacious layout with correlated spaces that encourages users interaction in both hosting and personal life. The space is layered with rich tone and textures from various material such as square cane webbing and teal feature panel so that there's always something that intrigues and excites at every corner.

Location

Ang Mo Kio St 31
Straits Mansions ∙ Sea Avenue
A space designed to carry attributes of multipe materials in harmony between ventilation blocks, mosaic tiles, wood, ratten and marble. Each trait has been carefully put in harmony together. They are designed to belong together in balance, without breaking the sense of cohesion in daily lifestyles.
Atrium Residences
An unit that reflects the owner's character, artistic and design background, the space is transformed into a nest tailored to their lifestyle. With a major reconfiguration to the layout and with its consistent feature lining the perimeter of the communal area, which its the visual anchor for the home.
Location

Lorong 28 Geylang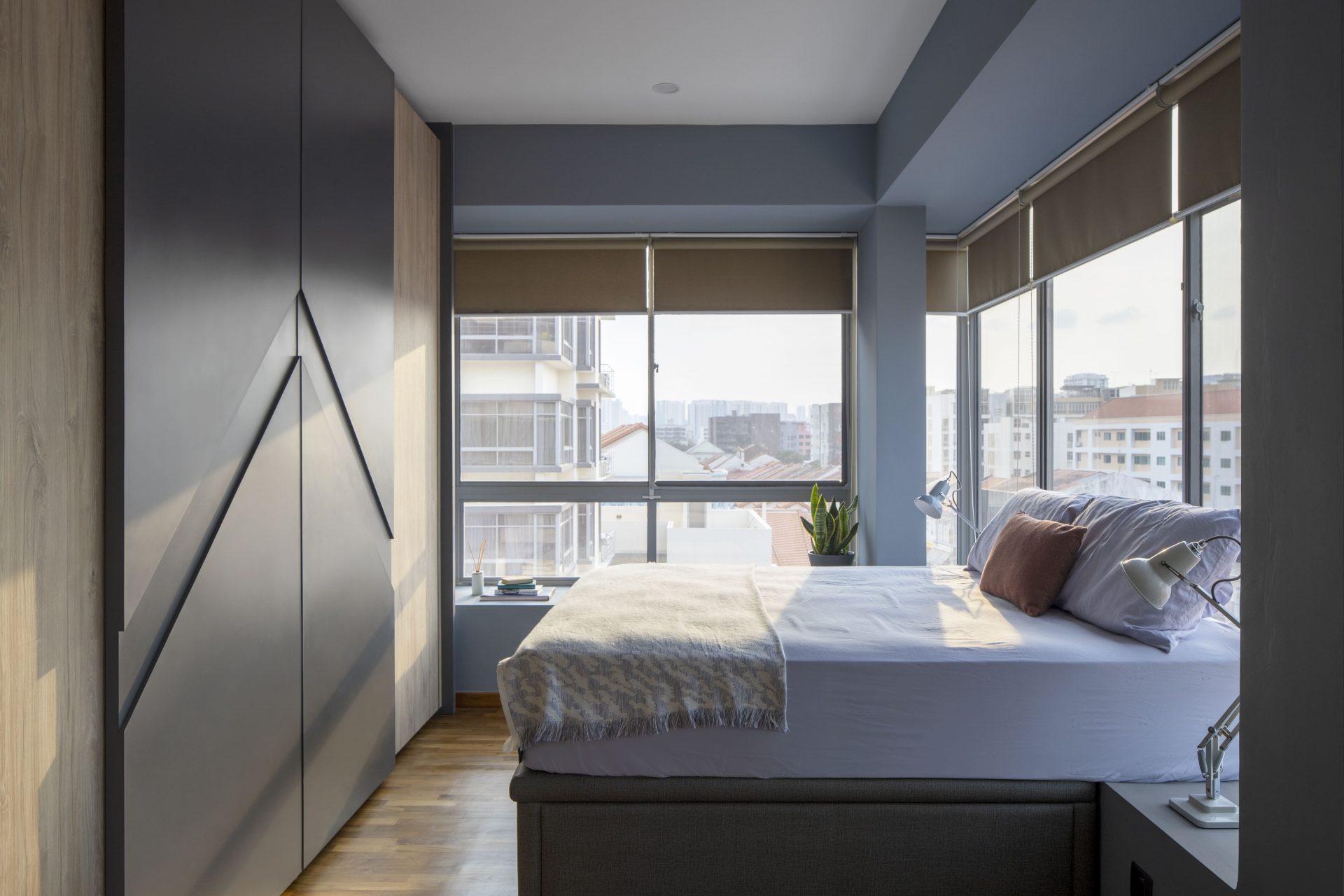 Rich Mansion ∙ Bukit Timah Road
The soft-posh look
Beaded wall and marble elements are introduced into this high ceiling and warm wood setting, blurring the line between minimalism and sophistication like the gold trimmings; while elevating this space with an understated elegance.
Location

Bukit Timah Road
Sophia Hills ∙ Mount Sophia
Filled with perpendicular outlines from multiple materials, frameworks and textures, allows one to experience an immediate appreciation of deep horizontal impact, emphasising on its rectilinear shape. With the right proportions, it creates balance, harmony and add an interesting fresh touch to home decor.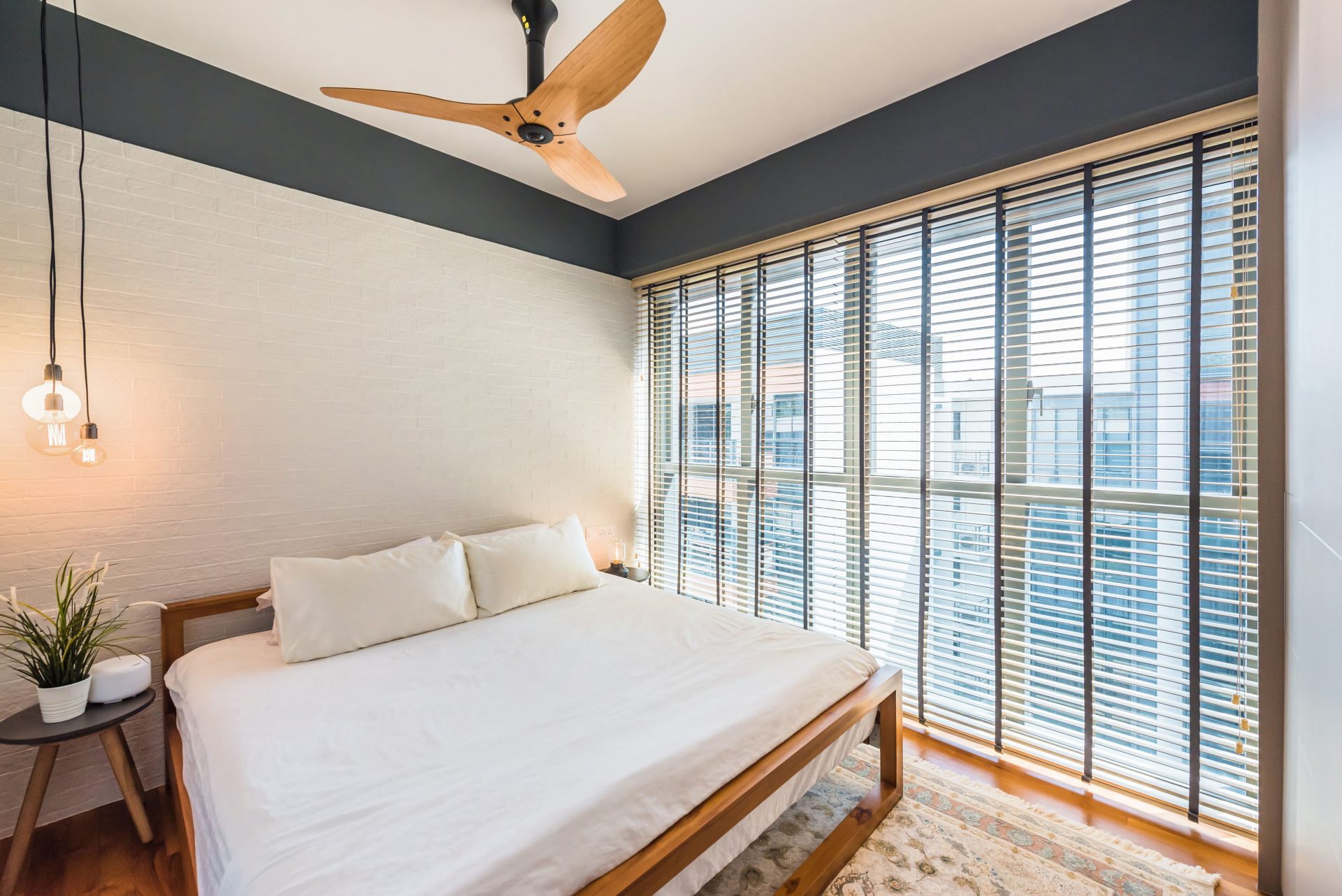 Spottiswoode Residence ∙ Spottiswoode Park
Catering all fundamental and aesthetic needs into this home by extracting the essence of contemporary design from natural elements such as wood, stone and greens; has revealed the home owner's exceptional preference not only visually but also functionally.
Location

Spottis-woode Park
Punggol Bayview ∙ Sumang Walk
Pretty Petite
This 5 room BTO displayed its industrial elements, proudly bringing fourth structural materials that many tries to conceal it. Baring it all takes a lot of courage, but with the right impression, structural elements are able to turn into showpieces, achieving a look that seems unfinished, yet cohesive and chic.
The Criterion ∙ Yishun
Dressed to Impress
The precise storage are equipped to suit its owner's habits and storage needs, with its juxtaposition of its details expresses their personality and character.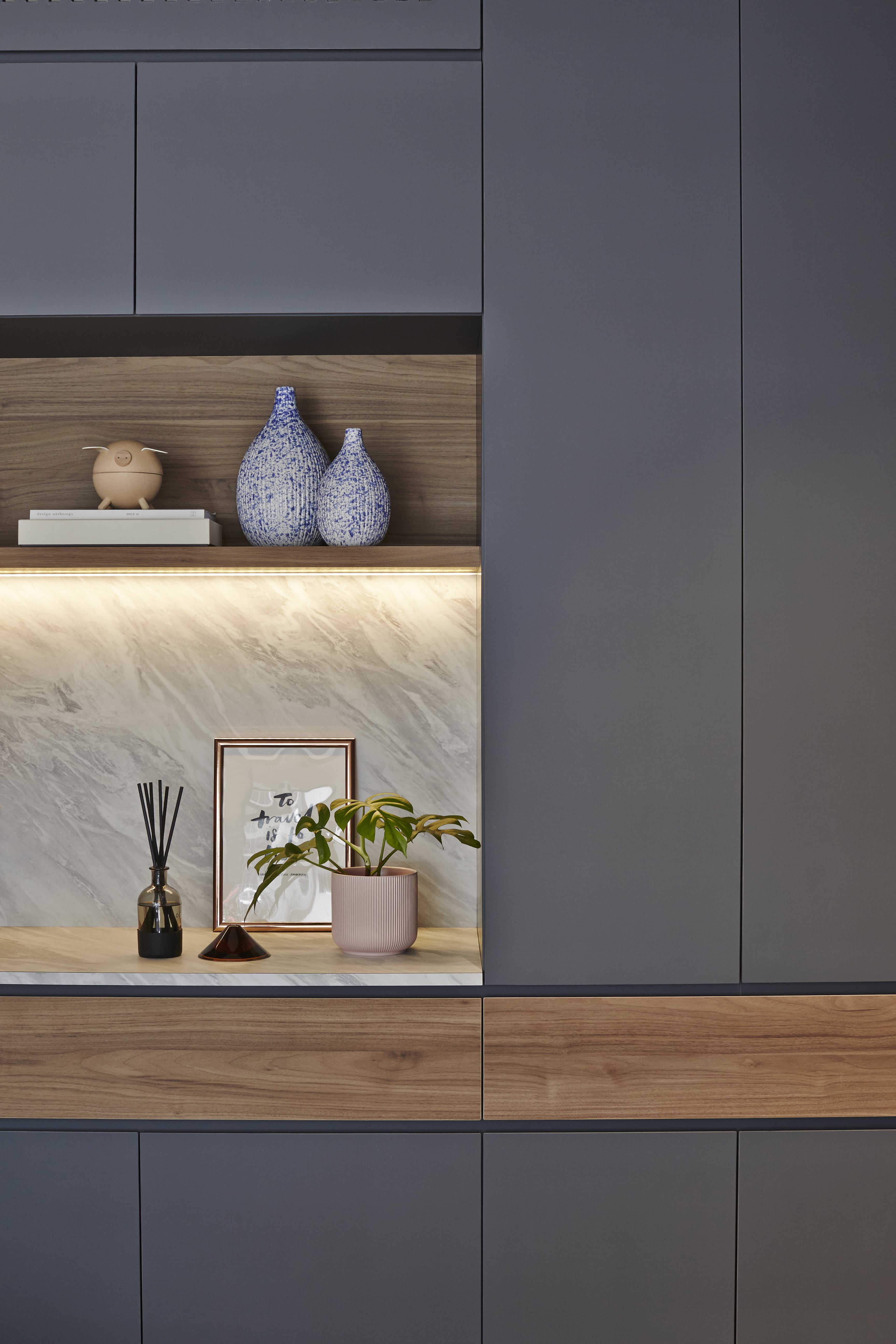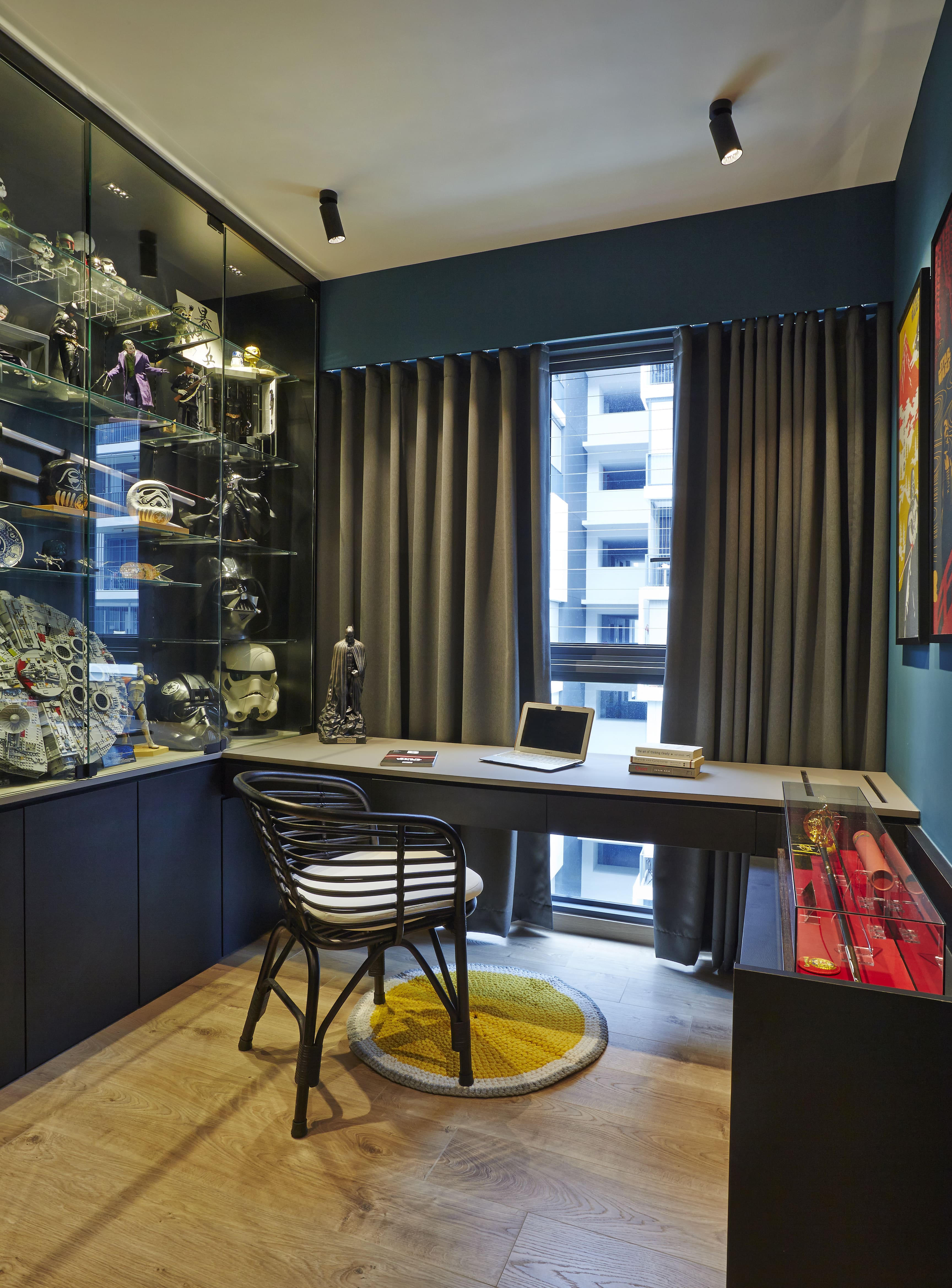 Stratford Court ∙ Bedok Ria Crescent
Build me up
Night owls by nature will love the all-encompassing masculine dark undertones, filled with a combination of their furnishing that convey warmth, strength and a rugged mix of materials; an absence of clutter.
Location

Bedok Ria Crescent
Eunos Crescent
Boho Chic
The aesthetic of urban bohemian flies in the face of modern sensibilities and embraces natural and organic elements. 'Together' the bohemian and decor 'is a beautiful place to be' living in that exudes full of life and culture.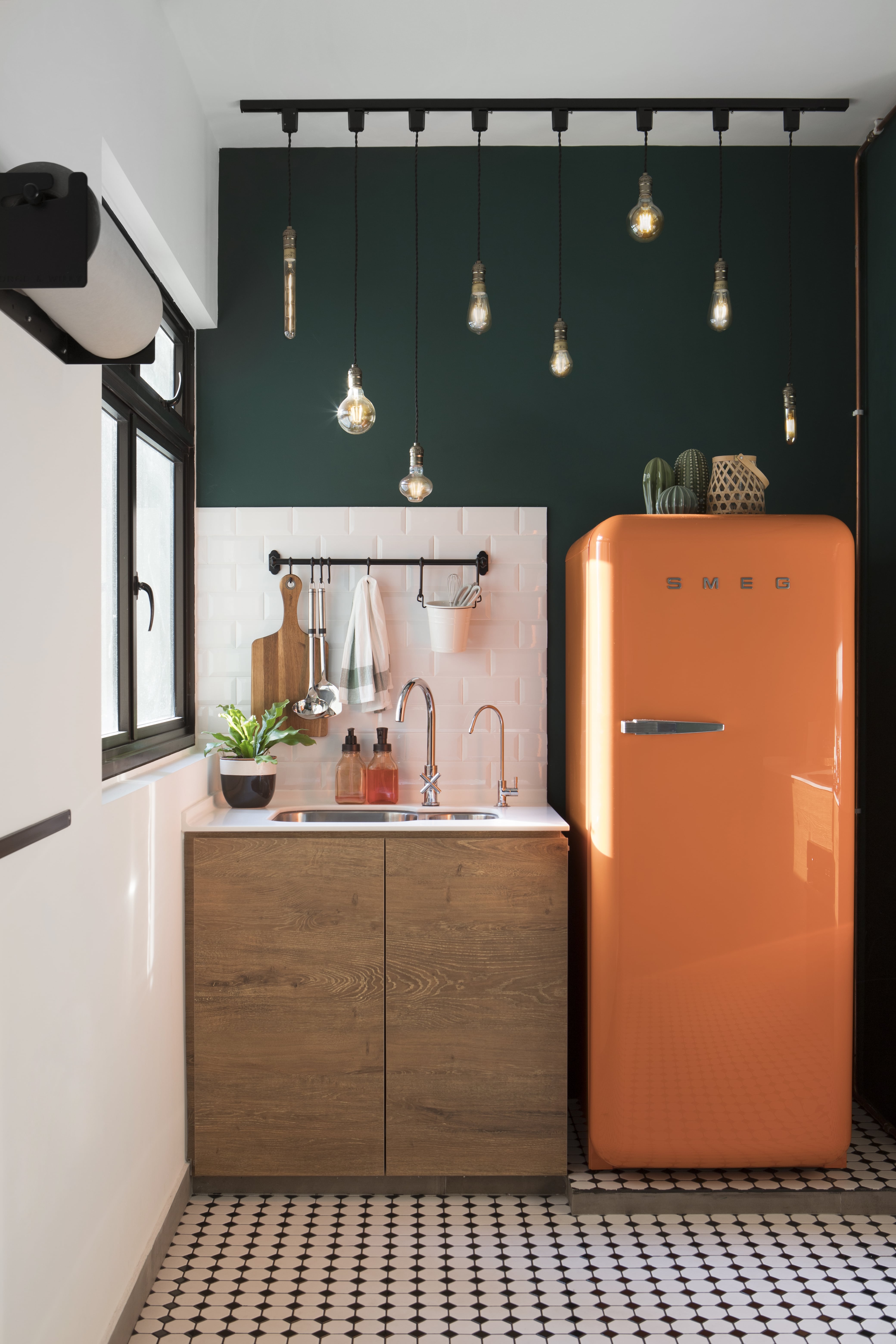 Golden Hill Condo ∙ Mei Hwan Drive
Space Wise
Clean modern lines with a touch of understated luxury defined this unit. Beneath its stylish good looks however, is impeccable space planning that ensures this home meets the practical needs of its owners in every way.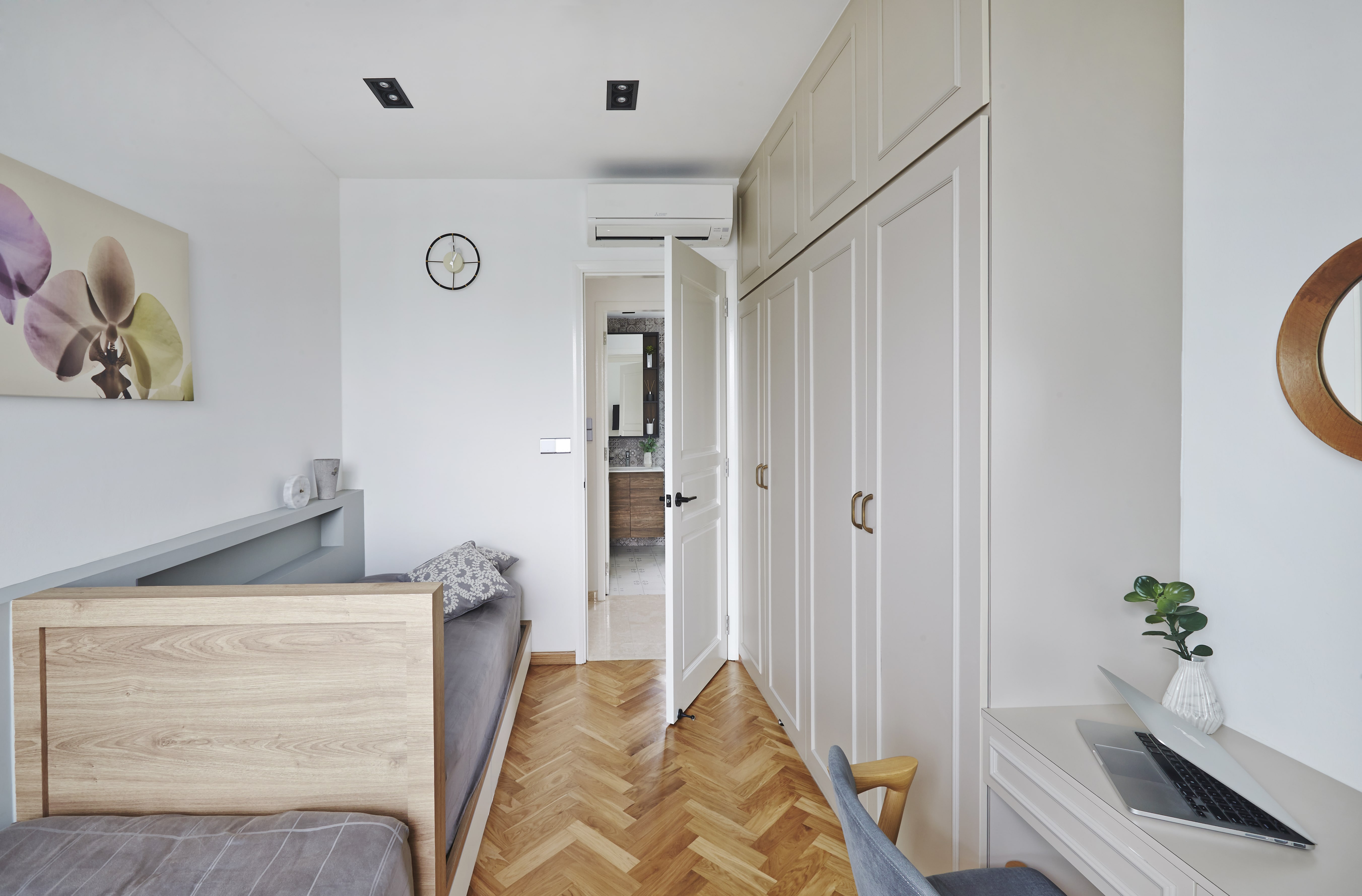 Hillington Green ∙ Hillview Ave
Fancy Update
Throughout the day, the sun marks time, subtly changing the colour and shape of spaces. The black accents of the frameworks punch up the light and shadow into the natural tone furnishings.
Calrose Condo ∙ Yio Chu Kang Road
Refined Scandinavian Style
Home to a Singaporean and a Swede, this condo apartment combines great, functional spaces with a refined Scandi aesthetic.
Location

Yio Chu Kang Road
Serangoon Road (Maisonette)
Open to Change
Ornamental features paired with paneling works and black steel architectural details, this maisonette have transformed from Mundane to a mid century modern design that is claiming it's place once again.
Type

Resale HDB Maisonette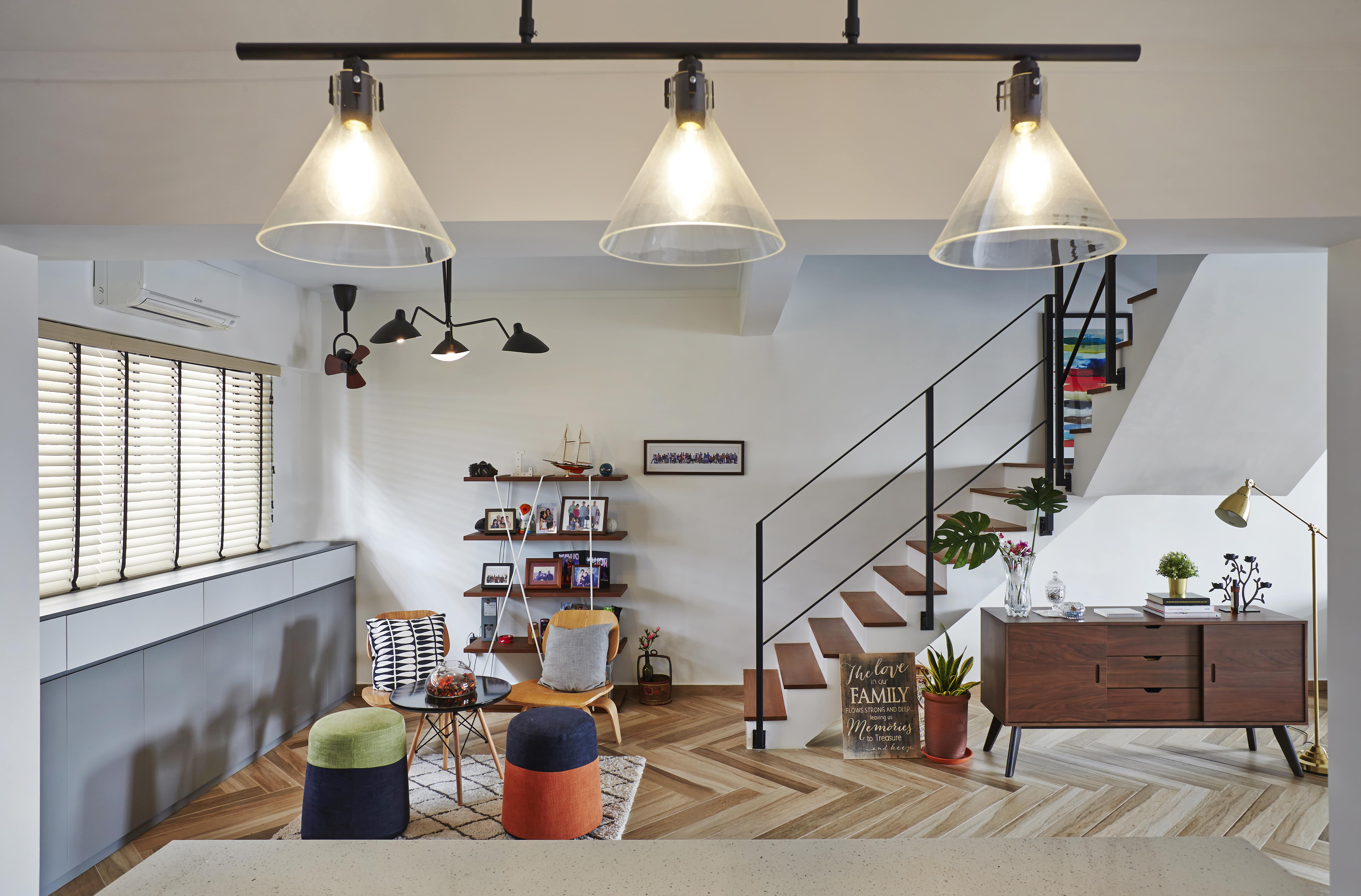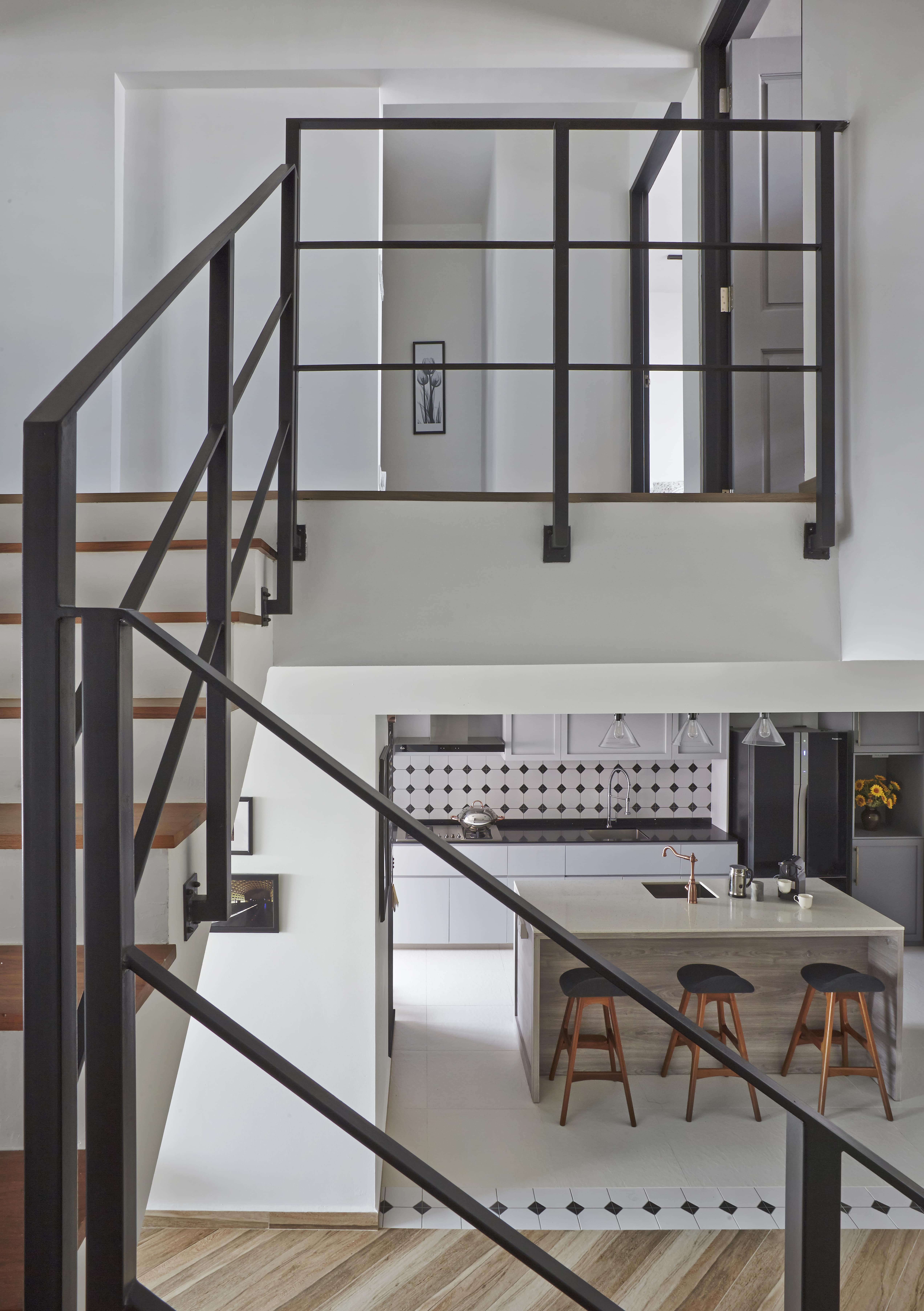 The Terrace · Edgedale Plains
Luxe Vibe
This lovely couple decided to transform their unit into a living space they love with plush furnishing mixed with luxurious materials account for this love nest's, creating a picture-perfect abode for the couples.
Grand Duchess ∙ Saint Patrick's Road
A modern classical
A modern take on the classical style gives this home a refreshing and elegant look that's far from overbearing. The classical charm of the abode channelling some of the old world flair.
Location

Saint Patrick's Road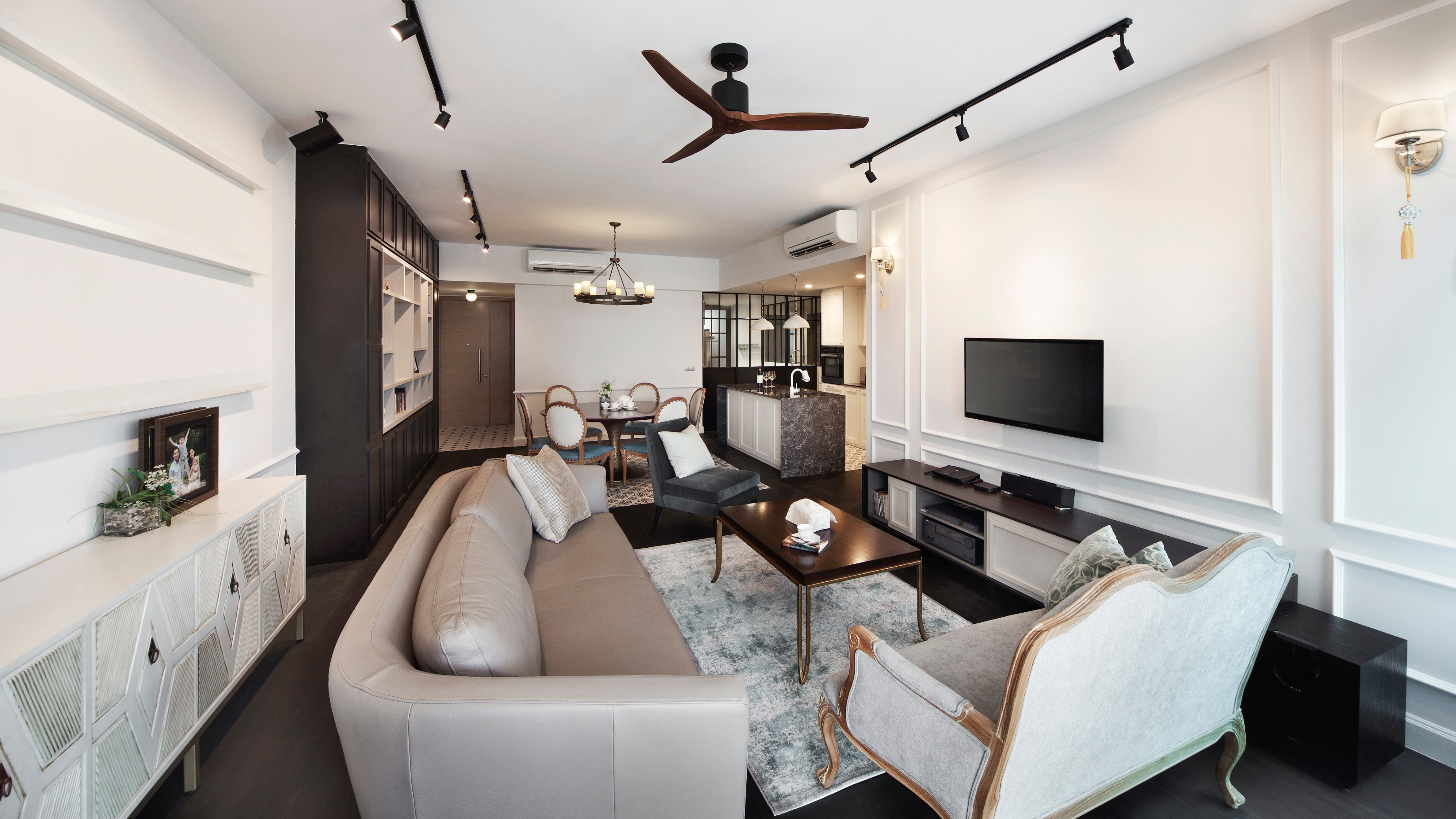 The Inflora ∙ Flora Drive
Graceful Anatomy
Bold gestures transform this space deprived apartment into a world of grandeur. Reminiscent of old world glitz and glamour, this petite haven's unconventional open layout and finishes promises an authentic experience of both space and character.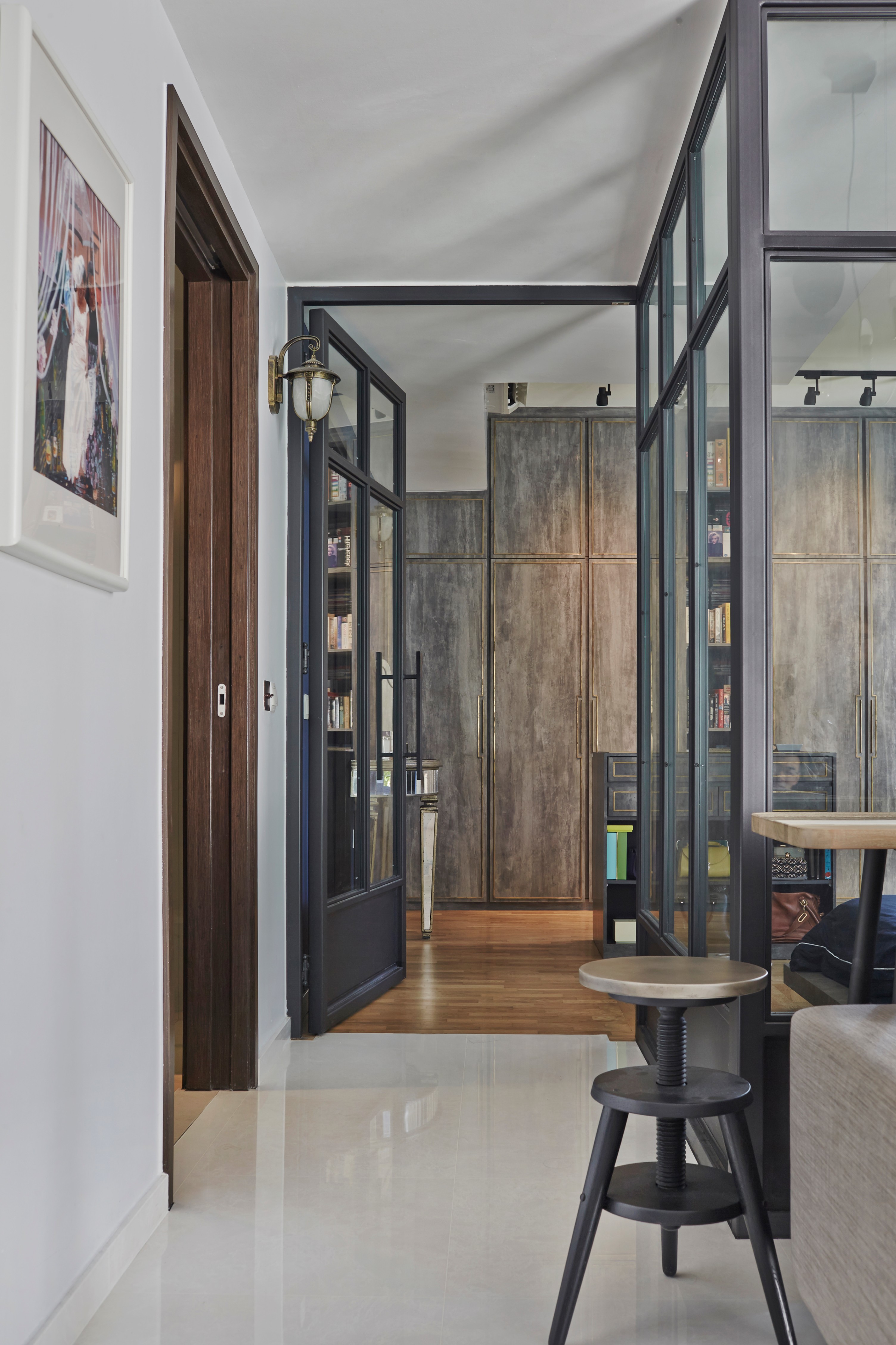 Bishan Street
Bishan Street
A homeowner's love for 80s pop culture and design infuses this four-room HDB flat with a unique retro-meets-industrial flair.
Jewel @ Buangkok ∙ Compassvale
Collection On Display
With a whole library of books, music and movies, homeowner Serene needed some serious storage solutions. Enlisting the help of Fuse Concept to do just that, her Scandinavian-styled home now sports a fuss-free design that puts the collection on centre stage.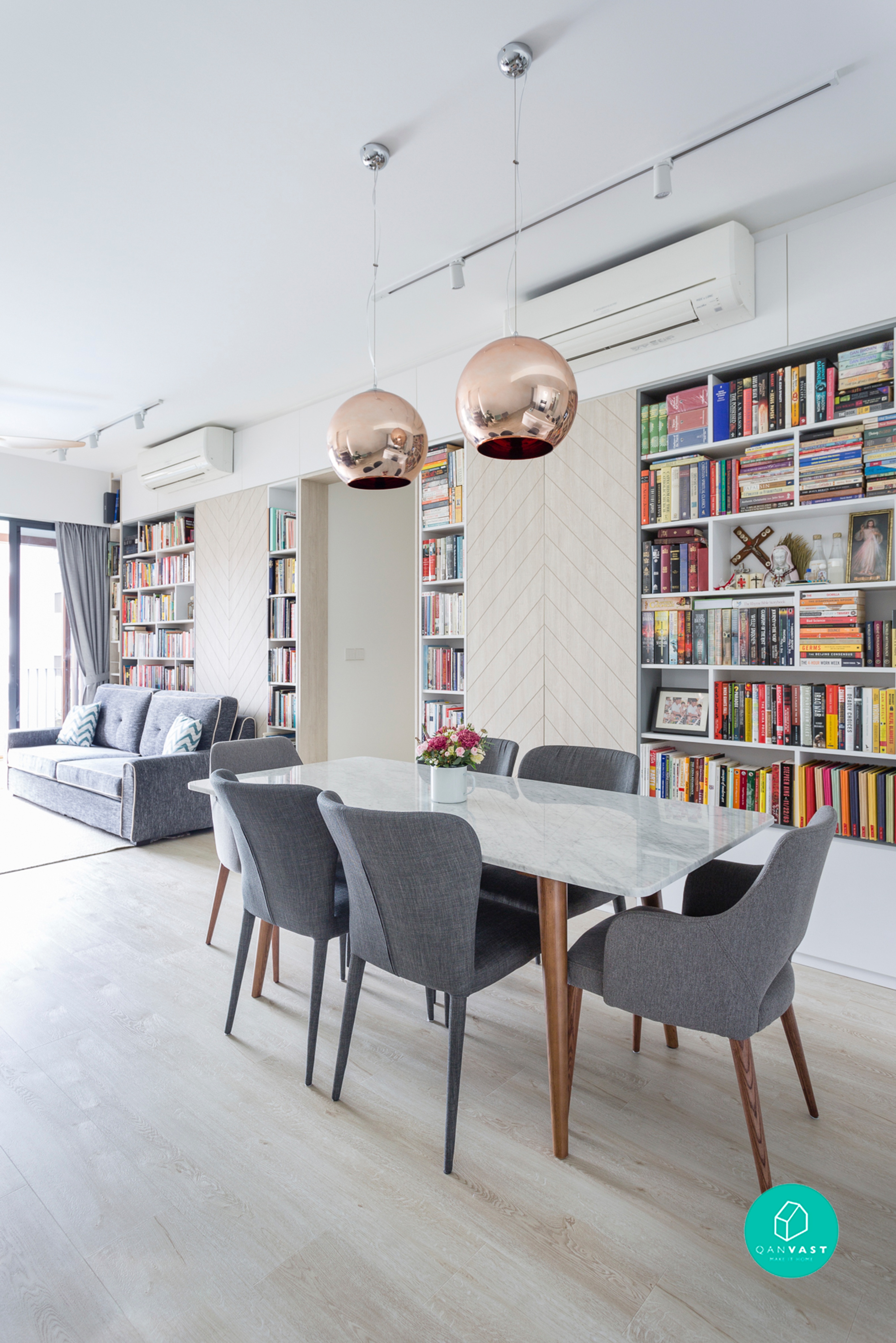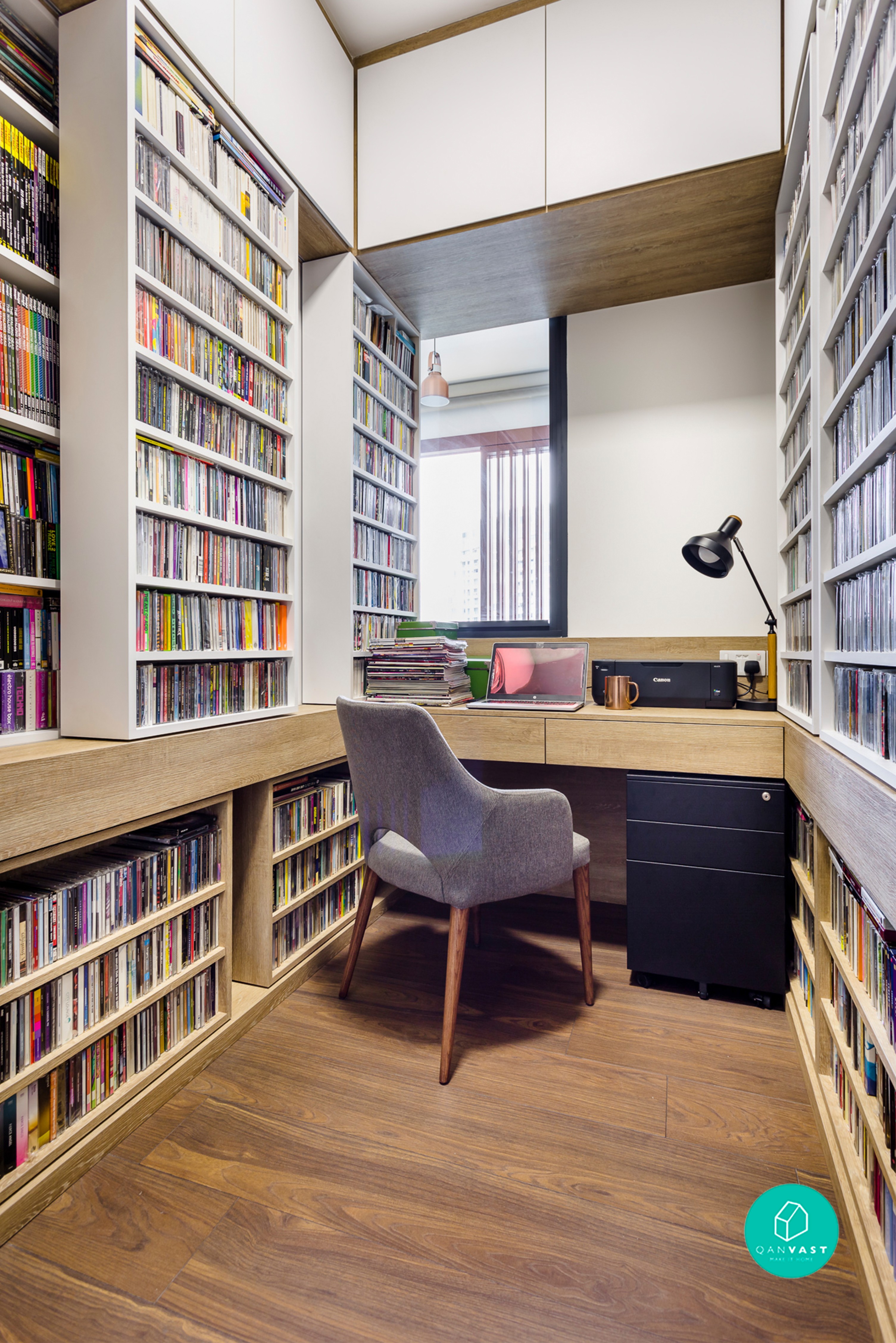 De Centurion ∙ Tanjong Rhu
De Centurion
The vertical green wall was brought into the living space to enhance and exposed to natural scenes and elements. Within its interior is transformed to this minimalist and sophisticated ambient which creates a statement of being well-balance to set a soothing yet tailored space.
Clementi Ridges ∙ Clementi Avenue
Eclectic Excitement
Its own unique personality; the blend of diverse styles must contribute to create a larger, integrated and inclusive whole a celebration of differences that [is the crux of the family nucleus].
Sky Terrace ∙ Dawson
Maximum-Impact
This industrial-inspired home breaks away from stereotypical rawness, managing vibrant colors to style up a notch.
Tampines Greenlace ∙ Tampines
Different Strokes
Bold, unconventional and fun. These words sum up the ambience of this BTO flat in Tampines. Home to young couple, the five-room unit is a cosy and eclectic love nest that shows off the inhabitants' personalities and tastes.
The River Vista ∙ Kallang
Bravely Forward
This cool industrial-inspired home is a reflection of its home owner's edge style and bold personalities.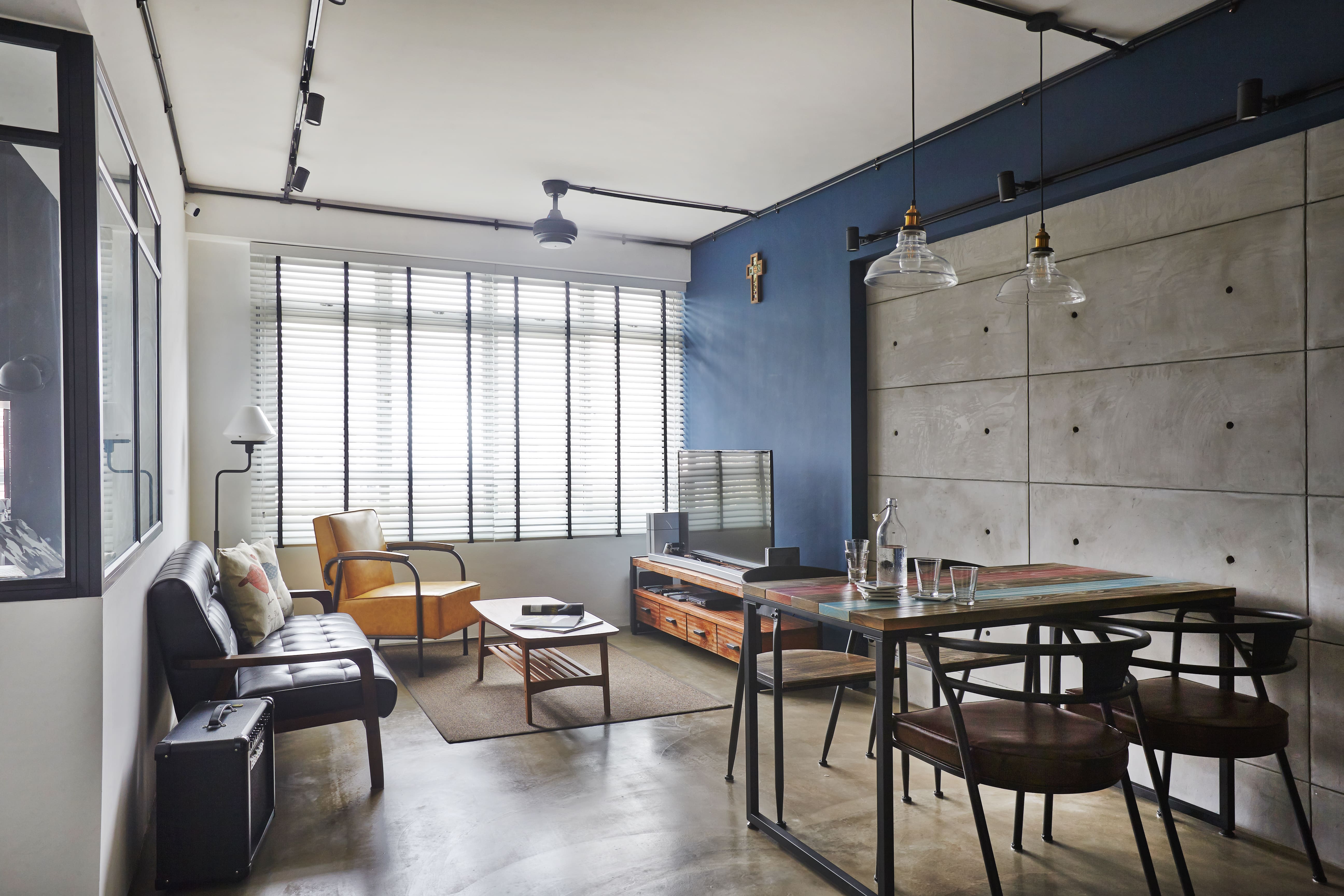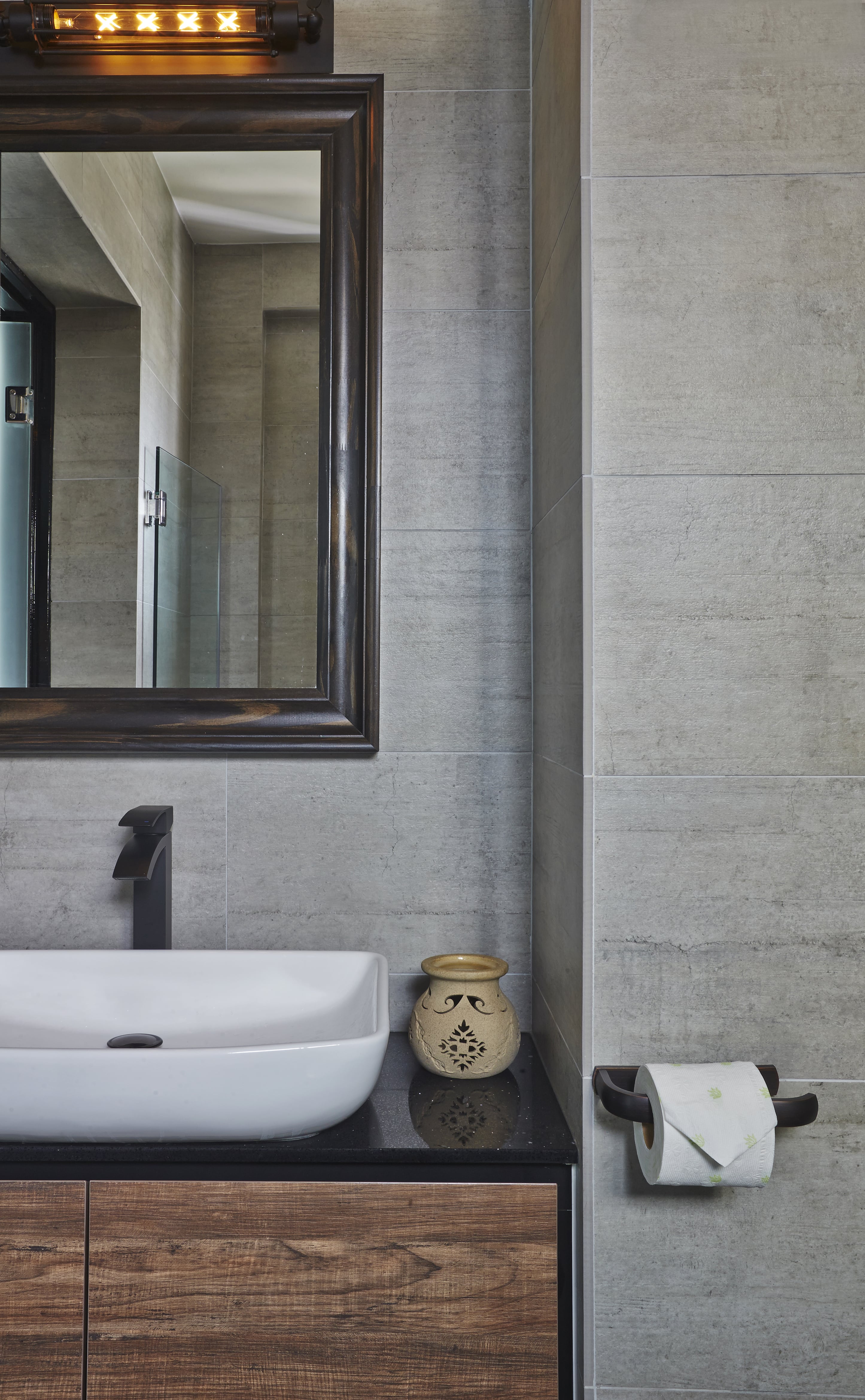 Waterway Terraces I ∙ Punggol Walk
Modern Remake
Vintage style ornaments and furniture were carefully chosen to create a timeless flair. Industrial features such as raw, rough textures and dark tones were complimented by unsullied surfaces to achieve a high contrast.
Fernvale Foliage ∙ Fernvale Road
New Lease of Life
Fusion of material textures and personal knick-knacks to create a bold Scandinavian statement featuring herringbone visuals.
Ferraria Park ∙ Flora Drive
White House
This space for one is elegantly composed, featuring achromatic shades balanced out with neutral elements. Changing its environment, allowing it to be spacious and timeless.
Fernvale Rivergrove ∙ Fernvale Street
Staying in SYNC
This open and spacious love nest for a young couple is unified through a harmonised scheme of wood surfaces, neutral hues and black accents.
Le Wood Condo ∙ Bukit Timah Road
Nature Accents
High-end materials and warm woodgrain accents creates family-friendly luxury; something sure to stand the rest of time for this resale apartment.
Location

Bukit Timah Road
Residences at 388A ∙ River Valley Road
Channelling Chanel
Using the classic combination of black and white, this apartment was modelled after the French fashion house's inimitable style.
Location

River Valley Road
Fernvale Rivergrove ∙ Fernvale Link
Masculine Move
Strong combination of bold line detailing between fittings and fixtures create an unique atmosphere of a desire home.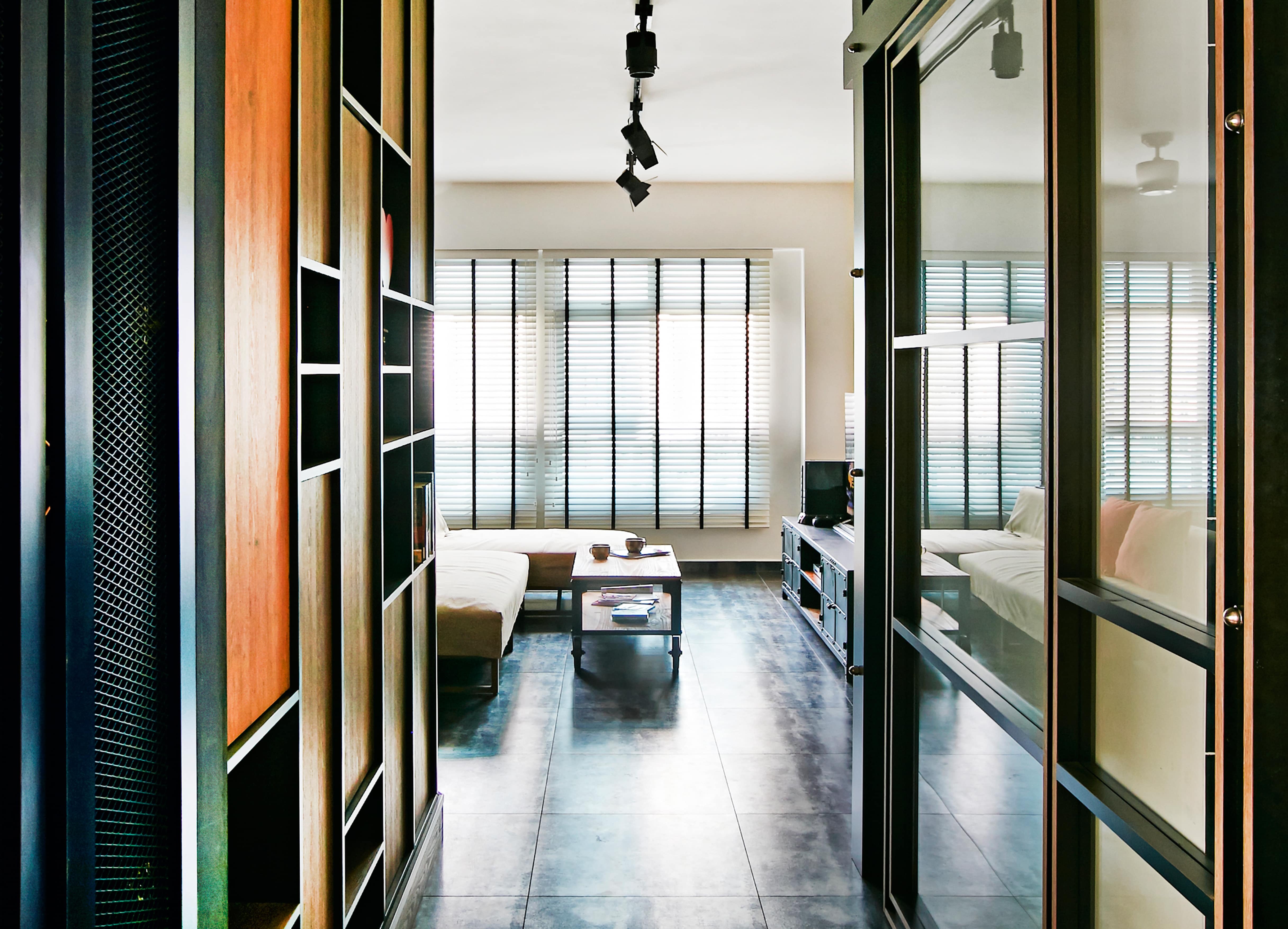 The Canopy ∙ Yishun
Style Personified
There is no lack of personality in this home with industrial elements, thanks for the cheeky details and bright hues.
Esparina Residences ∙ Buangkok
Material Needs 
Eye-catching surfaces each created with different materials, are the design cornerstones of this home.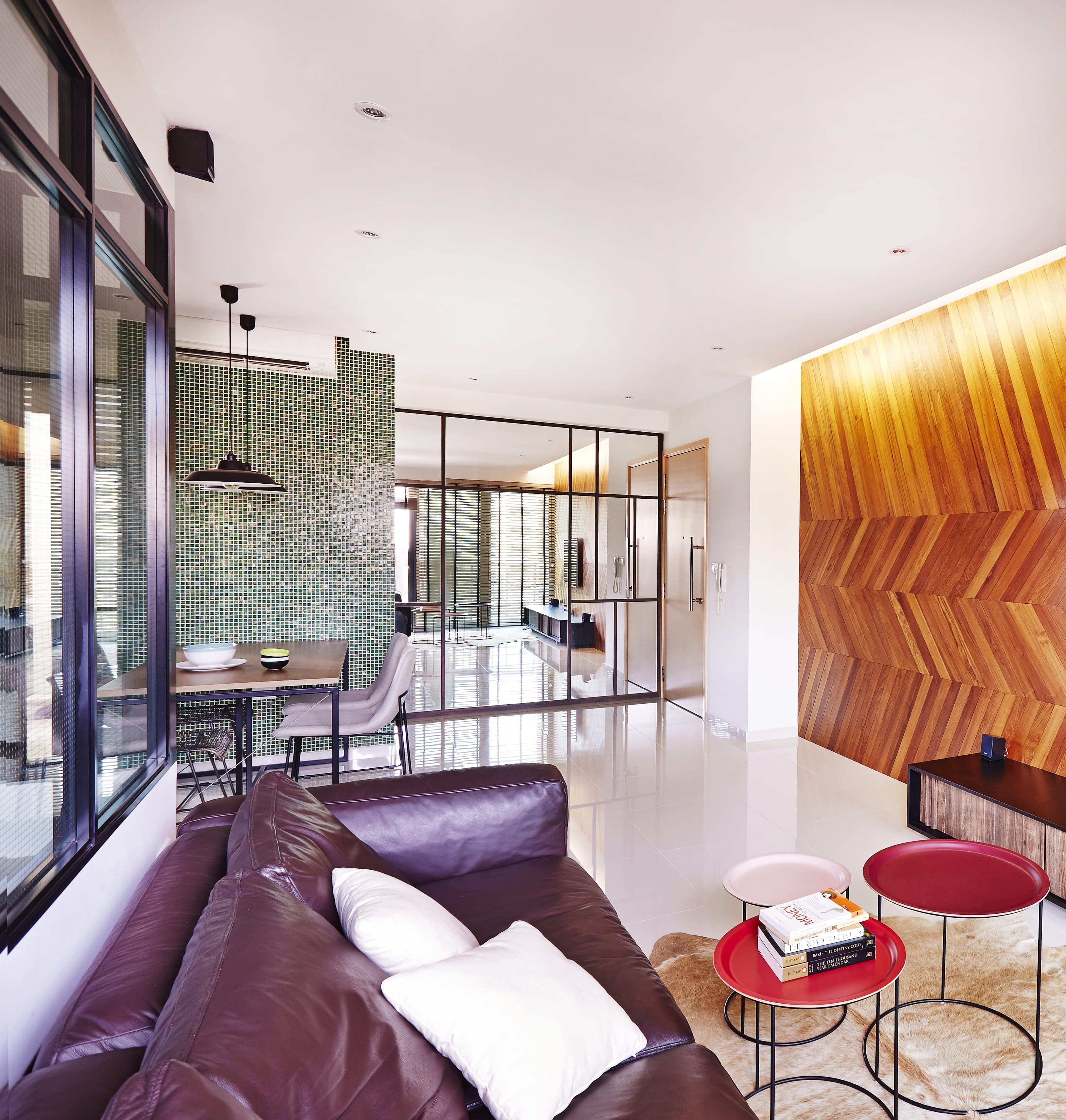 The Gale Condo ∙ Flora Road
Rustic Chic
By being open to idea of using raw plywood lavishly in their living space, this married couple created a warm family home.
Sunset Way (Maisonette)
A Cosy Affair
Ornamental features paired with paneling works and black steel architectural details, this maisonette have transformed from Mundane to a mid century modern design that is claiming it's place once again.
Type

Resale HDB Maisonette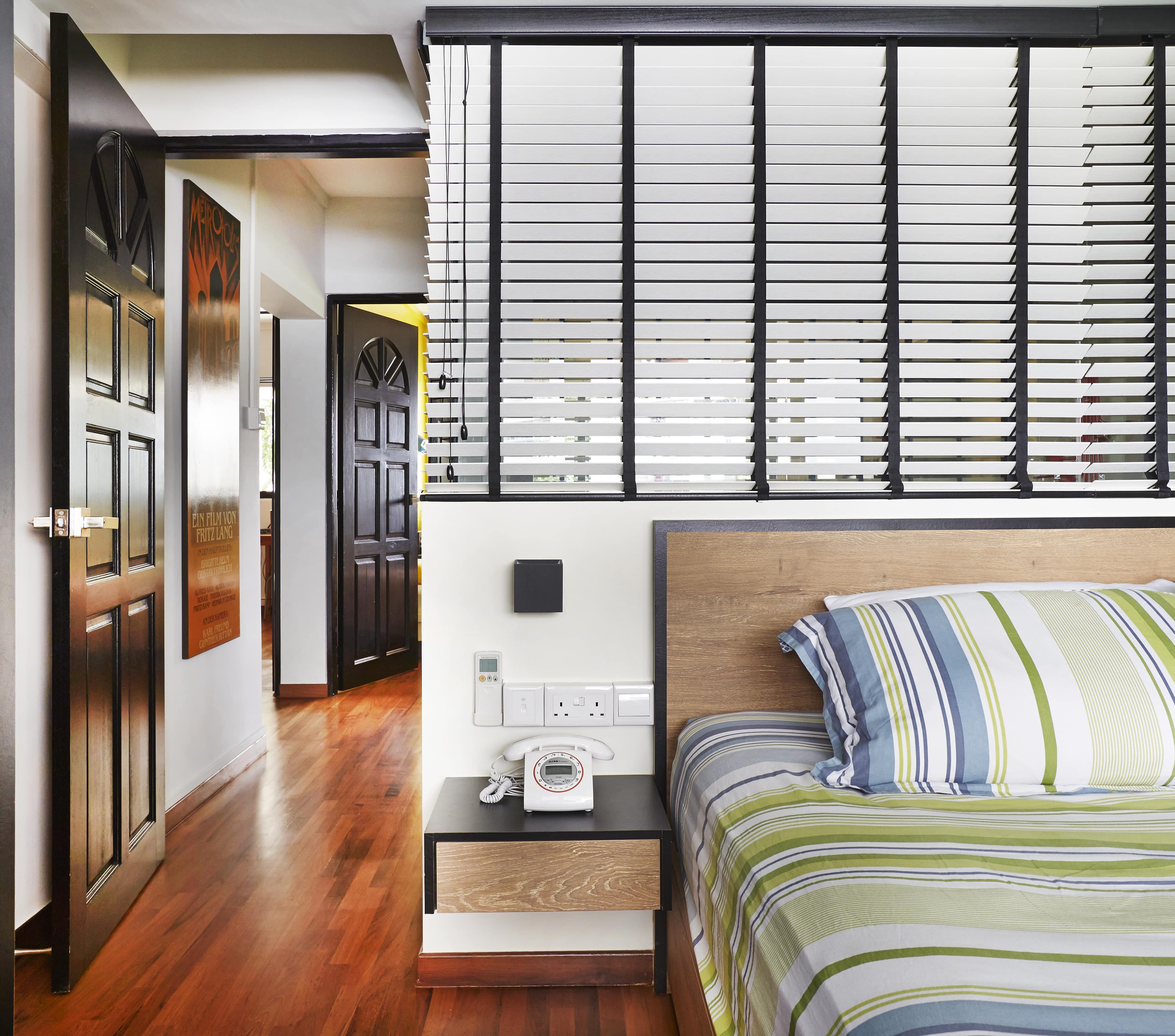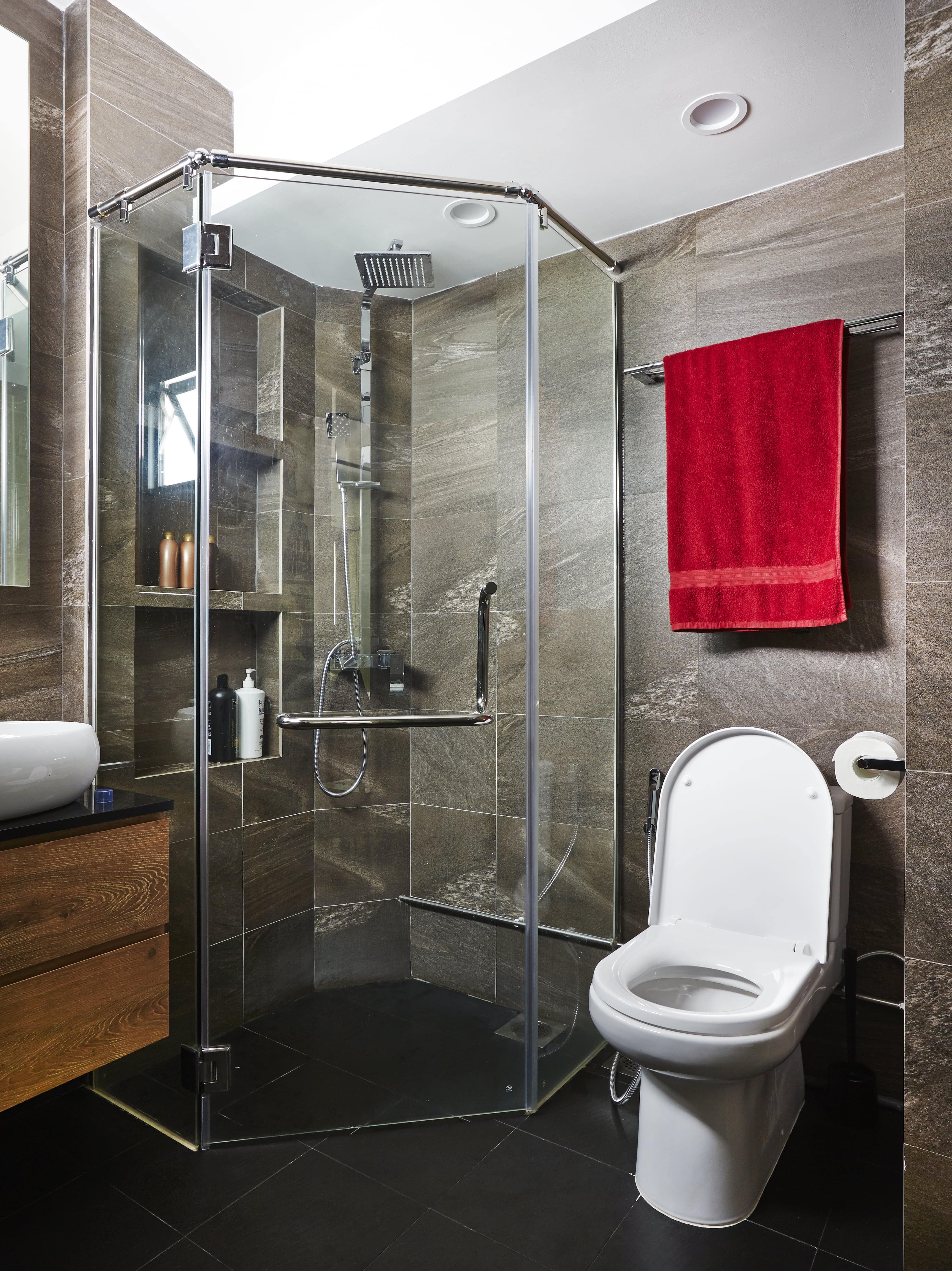 Punggol Waves ∙ Punggol Walk
Creative Collaboration
We worked hand-in-hand to come up with a home that combines different concept into one stream-lined design.
Segar Palmview ∙ Segar Road
Free Play
This home is not only bursting with flair, but also panders to the homeowners' need for flexibility and spontaneity.
Punggol Emerald ∙ Punggol Way
Country Blues
Pretty pastels, distressed wood finishes and the homeowner's personal touches create a quirky and classic country home.
Strathmore Avenue
Fresh & Funky
Best described as 'playful' is an eclectic mix of modern, vintage, cheeky design styles which work well together.
Location

Strathmore Avenue
Casafina Condo ∙ Bedok South
Timeless Flair
The idea is bright, airy and exudes a sophisticated images with fusion of styles from oriental and classic settling the tone.
Punggol Residences ∙ Punggol Walk
Wanderlust Home
Inspired by their travel in Europe, the couple living in this HDB flat unit set out to recreate Scandinavian heaven in their living space.
Compassvale Street
New Directions
Maximize space by giving a room a dual-purpose or as seen in this home with integrated gym cum study area.
Location

Compassvale Street
Bukit Batok Avenue
Eclectic Detour
A couple's original affinity for Scandinavian design takes a turn for something bolder and more varied.
Location

Bukit Batok Avenue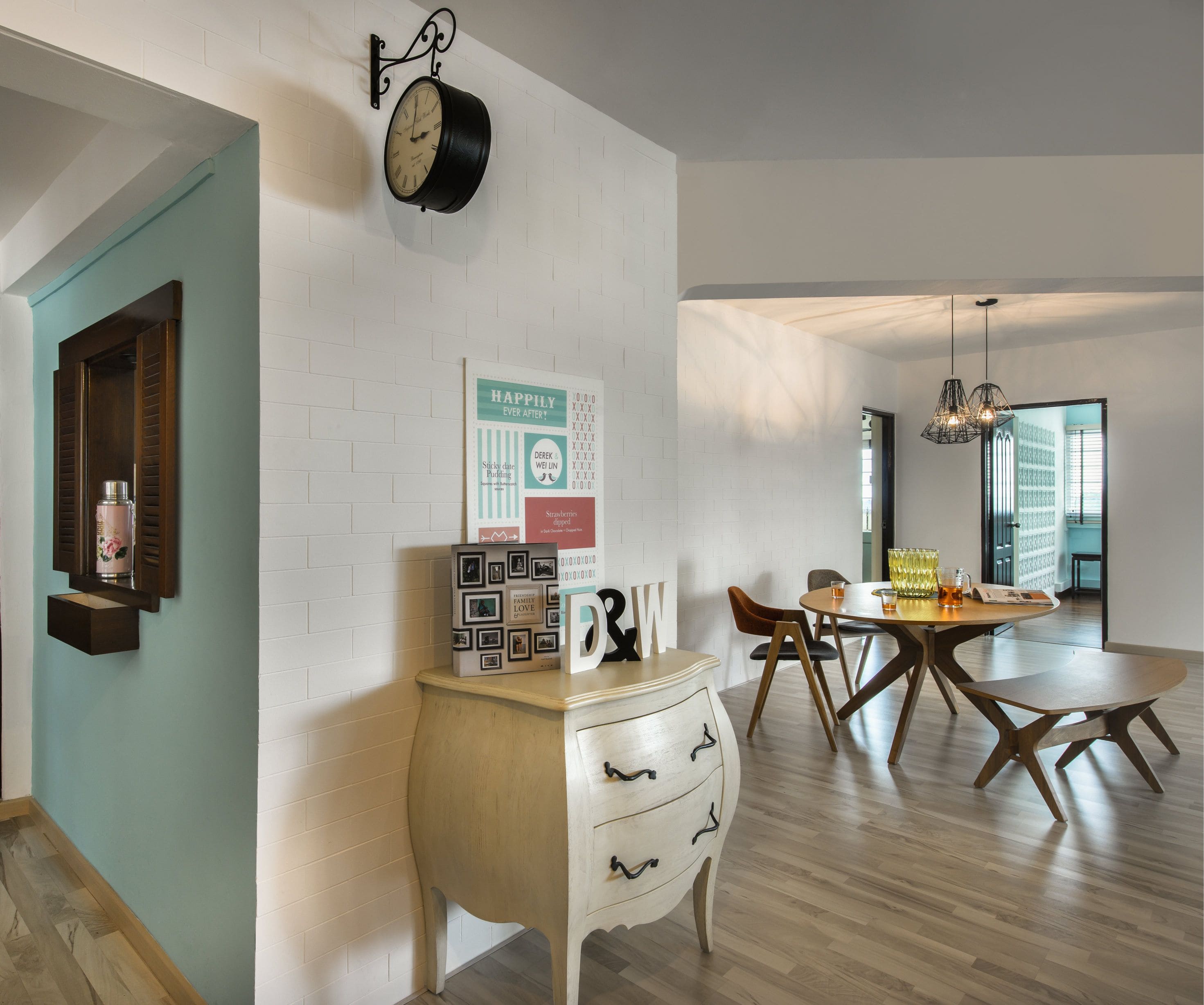 Ghim Moh Link
Personally Speaking
This design savvy homeowner wanted a fresh take on popular interior trends for his new apartment.
Butterworth 8 ∙ Butterworth Lane
Cool Change
Adjusting to a much smaller place is made easier for this couple with clever design installations and a practical tailor-made approach.
Location

Butterworth Lane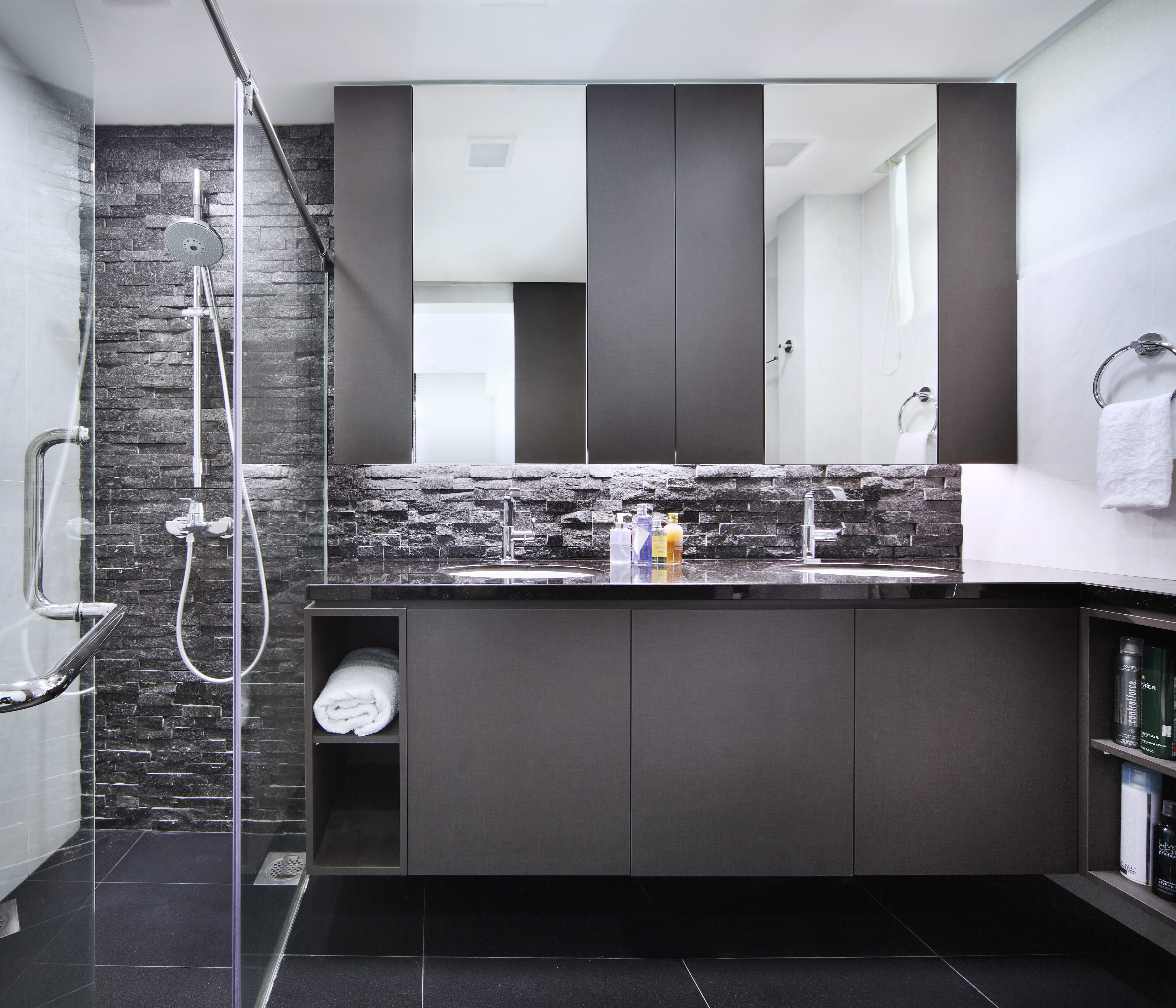 Aalto Condo ∙ Meyer Road
Harmonious Living
Modern Oriental design scheme allows this family's precious heirlooms to be easily integrated for a timeless finish.
Livia Condo ∙ Pasir Ris
Art Attack
Thinking out of the box led the designer of this home to unconventional but highly functional designs.
City View @ Boon Keng
Lofty Ambition
This couple takes the idea of loft living to new heights decorating by their own rules.
Sengkang East
Form & Function
The generous use of wood throughout the home affords a natural feel and lives up the place.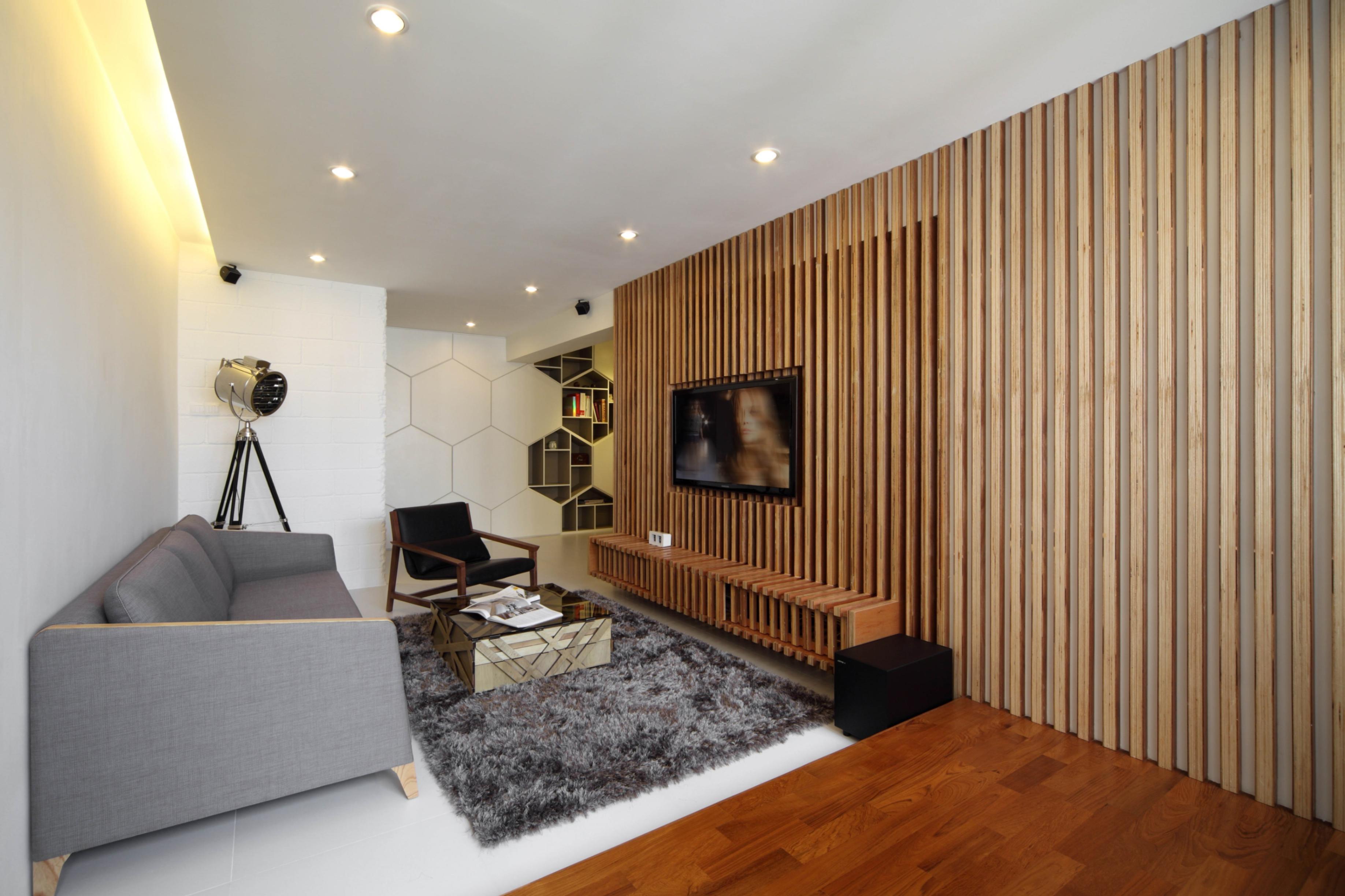 Seaview Condo ∙ Amber Road
Cool Running
This apartment in Amber road radiates fresh new vibe that encourages relaxation the moment you stepped in.
One Amber ∙ Amber Garden
Come Full Circle
Lateral thinking and a harmonious colour palette has transformed this gregarious couple's home into a visually arresting marvel.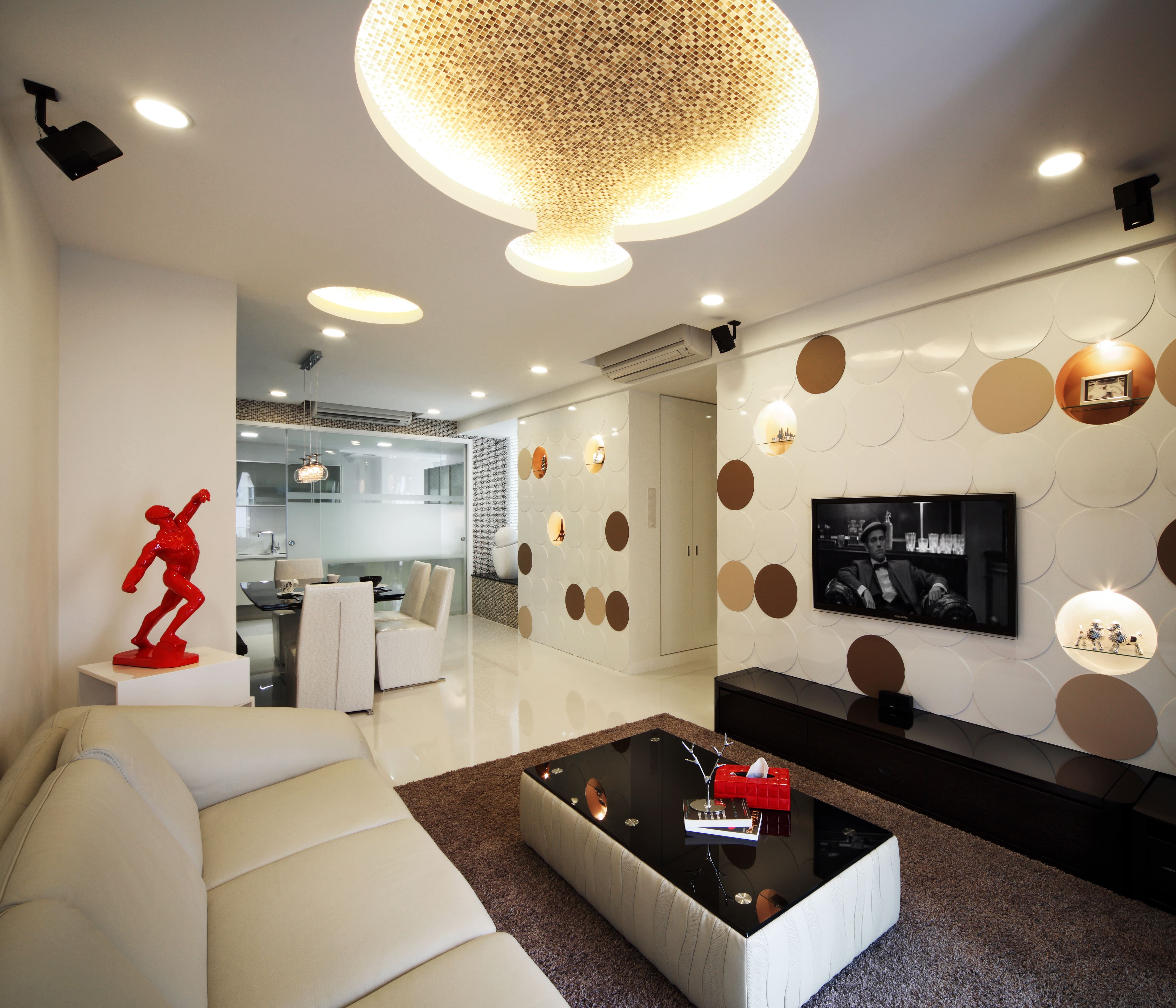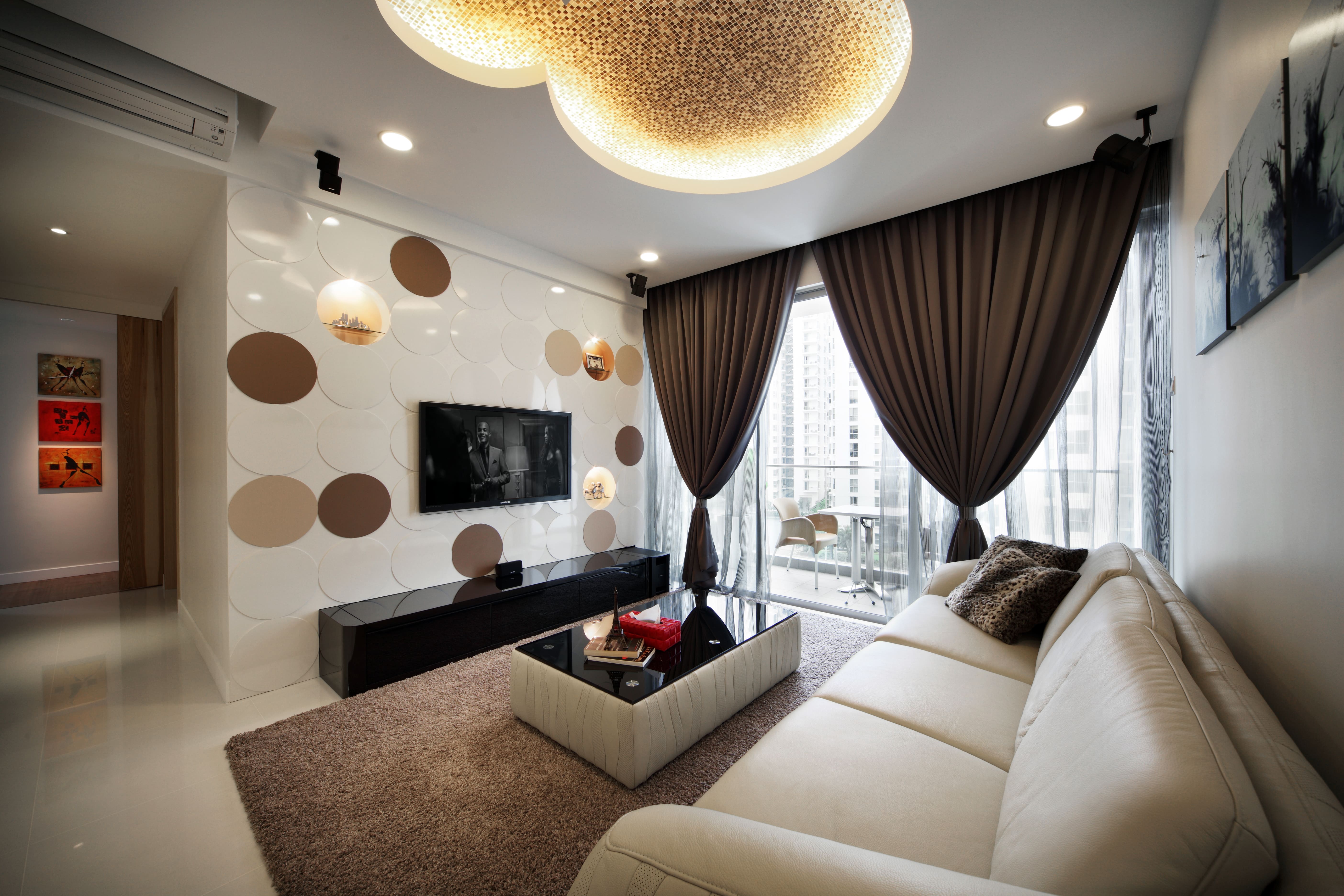 Yishun Ring Road
A Suede Life
A graphic designer and his wife capture breezy swedish style in their cosy nest, with some vintage flavour thrown in.
Terrace House ∙ Lorong Stangee
Luxepastels
Creamy hues take on a light hearted yet sophisticated note in this three storey terrace home.
Type

3 Storey Terrace House
Le Crescendo ∙ Paya Lebar
Lofty Aspirations
The interesting interplay of matte and shiny surfaces make up the shoe cabinet.
Pavilion Condo ∙ Akyab Road
Stylish Simplicity
Less is more, as exemplified by this stylish abode with its minimal furniture that allows the interior features to shine.
Semi-Detached ∙ Seragoon Garden
Perfect Harmony
The idea of motion extends to the dining room and bar with a 3 dimensional gold ball construct that sticks out from the wall at the bar counter.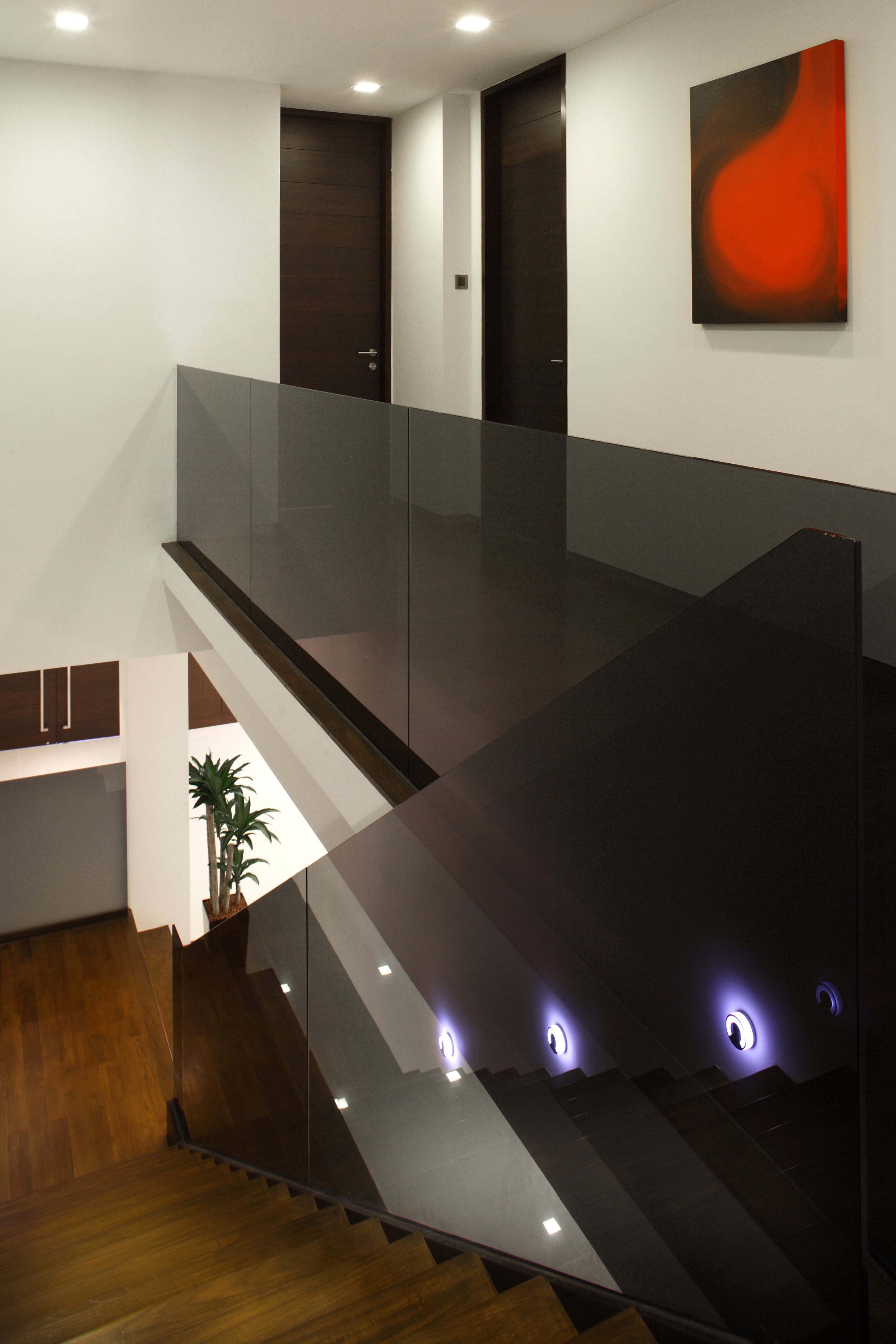 The Premiere ∙ Tampines
Individual Flair
Subtle style elements and classical design lines give this flat its signature elegance.
Corner Terrace ∙ Siglap Road
Urban Living
Ample sunlight and designer lamps set the stage for the terrace housing's ongoing decorating project.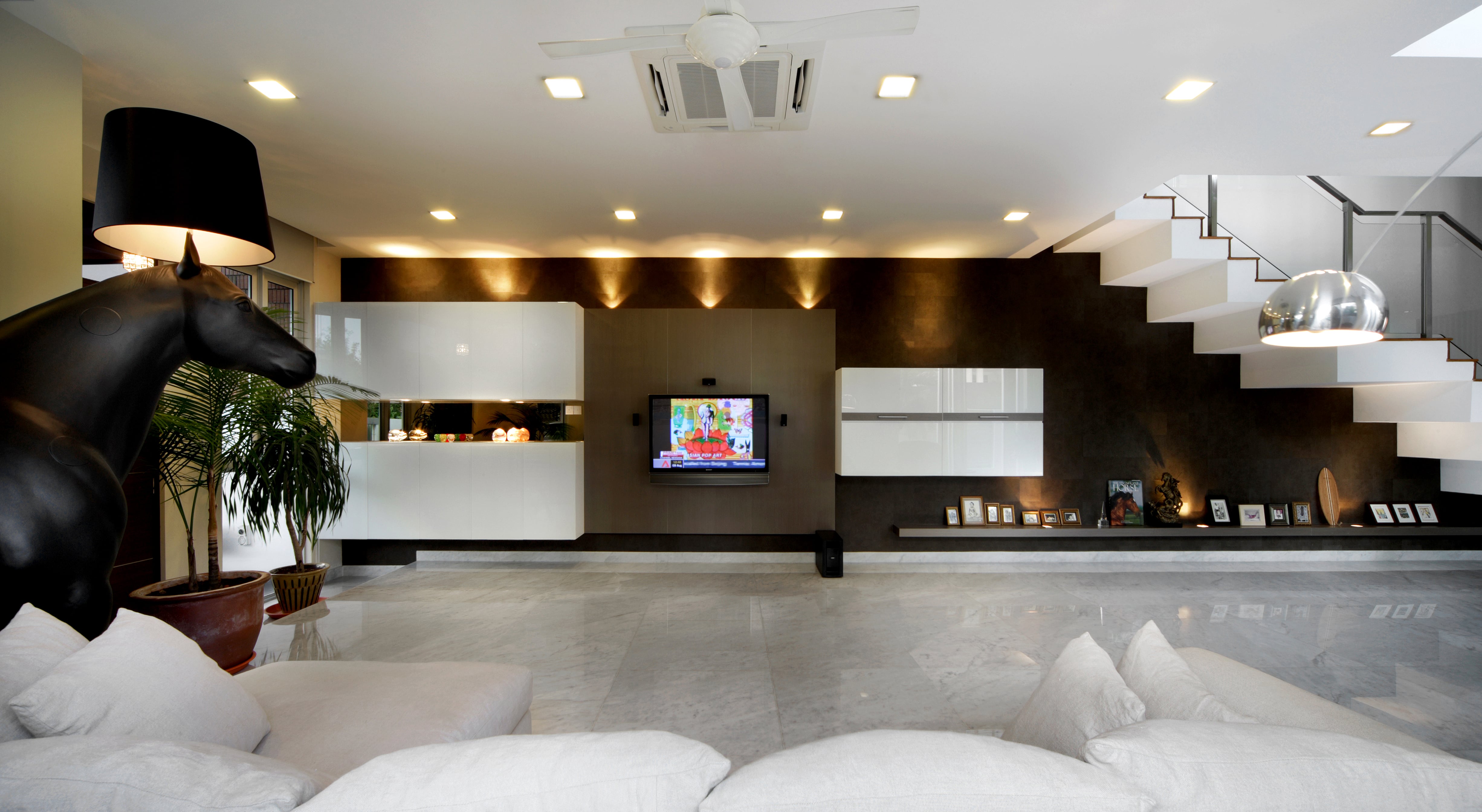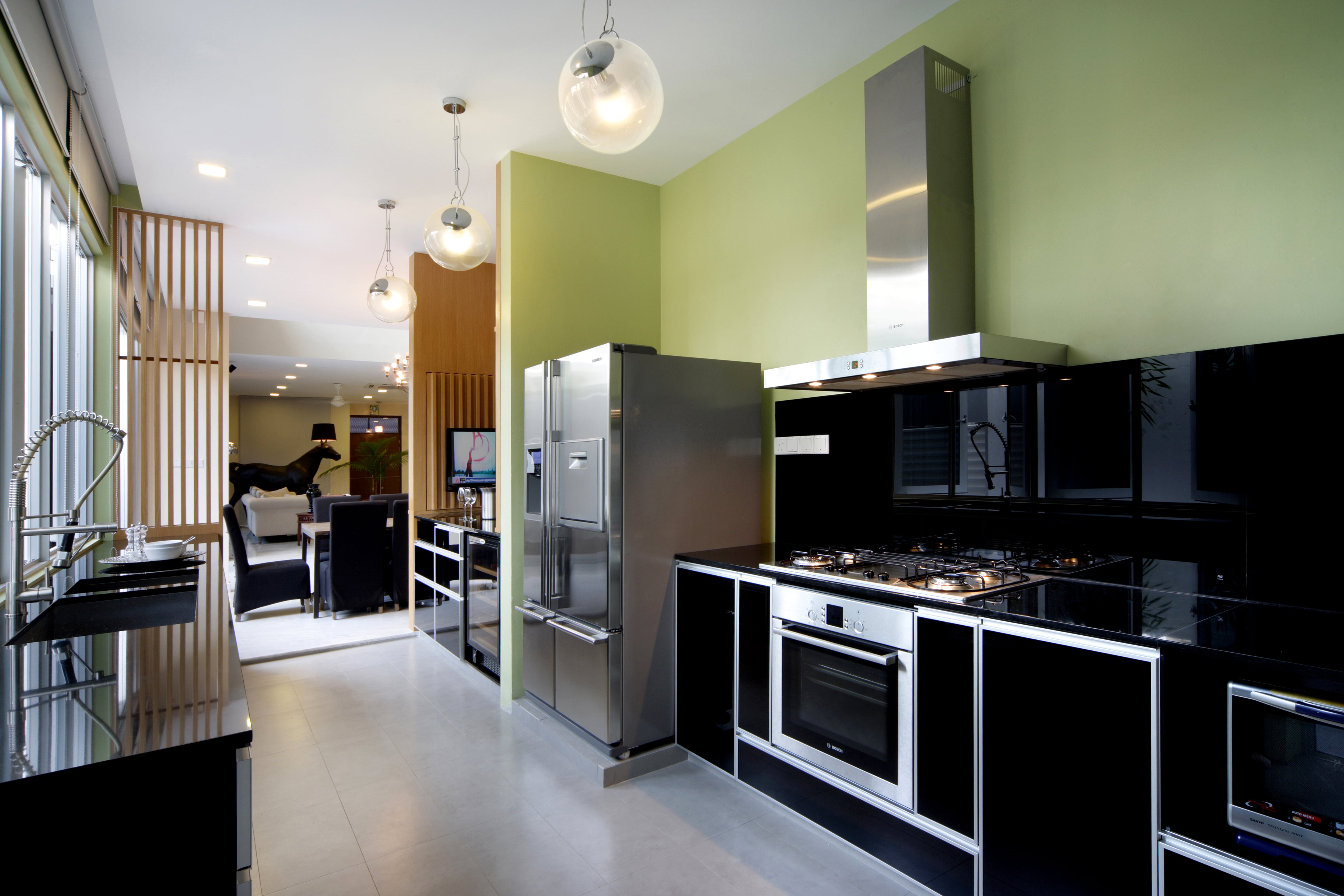 One K Greenlane ∙ East Coast
Ultimate Masterpiece
Clean lines, well dedicated spaces and clever employment of paintings as focal points make this private sanctuary an outstanding work of art.
Chai Chee Road
The Eclectic Chic
A Charming mix of styles is the secret to this home's unique and vibrant atmosphere.