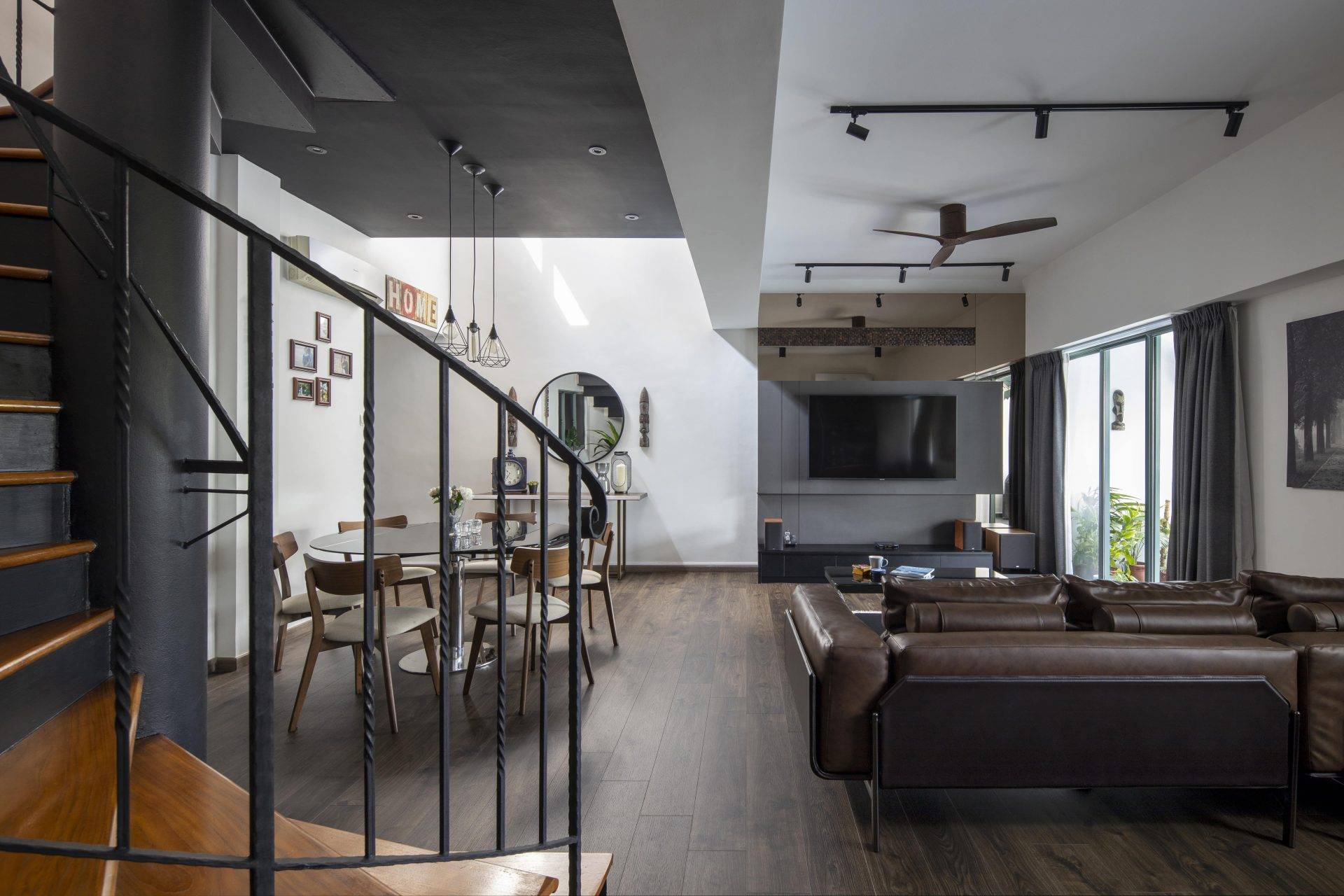 WHAT WE DO
At Fuse Concept, 
we navigate the journey
in designing your space
with you.
RESIDENTIAL DESIGN

COMMERCIAL DESIGN

HOME STYLING

DESIGN CONSULTANT

PROJECT MANAGEMENT
From Our Great Clients
Shoko G・Submitted 8 Nov 2022

Professionalism, Punctuality, Quality
Project completed Nov 2022・Designer Edmund Tan

Highly recommended.

Edmund was our ID and from the first meet until handover, he was always reachable and helpful on any kinds of request. We are very happy with final results and we will use them again for sure!
Services: Interior architectural design, Cabinetry & hardware design

Wee Nee・Submitted 4 Oct 2022

Professionalism, Punctuality, Quality, Responsiveness
Project completed Oct 2022・Designer Edmund Tan | Eddie Tay

It has been a very pleasant & enjoyable journey with Eddie & Edmund of Fuse Concept over the past few months in the design of our new home.

Fuse did not come recommended to us by anyone; instead we stumbled on them online. Right from the start, Eddie & Edmund have been very patient & attentive to our requests. We initially thought the discussions will be hurried & did not expect to be spending such extended hours at their office with both of them patiently listening to us & offering their views. We took a leap of faith & even though they were a little pricier, we awarded the project to them as we felt they were both open & easy to talk to. They were also very meticulous, asking many questions & jotting down every little detail. Their quotation, compared to other IDs, was transparent with detailed breakdown. Other than the usual 3D rendering, we were also given a printed schematic with actual dimensions of every carpentry etc so outcome is very clear from the beginning.

The project timeline was given to us & this was closely adhered to with a very short delay. It has been a pretty much hassle free journey with frequent updates given to us on the progress. Any queries were also promptly answered by them sometimes late into the night.

After handover, Eddie & Edmund walked through every part of the house & noted all the defects/changes that we highlighted. Painters & carpenters were systematically arranged to come by to fix the defects.

Needless to say, we are both very happy with the outcome & are glad we went along with Fuse.

Thank you Fuse, Eddie & Edmund for a job well done!

Services: Bathroom design, Kitchen design, Lighting design, Closet design, Living room design, Flooring selection, Cabinetry & hardware design, Interior painting

Chiron Beans・Submitted 19 April 2022

Positive: Professionalism
Project completed April 2022・Designer Eddie Tay

We worked with Eddie to transform our 3rm house into a home. It was a positive experience and I have no regrets engaging him. In a time of reno delays, Eddie contacted us promptly for any delays and came up with workarounds to avoid/minimize the delays. Our schedule was adhered to mostly.

Workmanship is excellent, especially for tiling. While small hiccups are unavoidable (L-shapes cupboards in a small space are hard to work with), Eddie offered solutions and kept us in the loop of any change. No nasty surprises or shady add ons to the final bill.

Eddie guided us through picking out toilet fittings, kitchen appliances, some furniture and shades. He thinks through before making a recommendation, considering form, function and finances.

Rectifications were minor (touching up paint, cleaning) and quickly sorted through.

He is a responsive person who has great taste and the ability to add impactful details to your home.

Services: Living room design, Kitchen design, Space planning, Interior painting, Cabinetry & hardware design

Kelvin Ma・Submitted 7 Oct 2021

Strongly Recommended!!!
Project completed Nov 2021・Designer Eddie Tay

Working with ID Eddie Tay from Fuse on the reno of my condo unit in Bt Timah has been a great experience. My place is about 80% complete. Right from the start, Eddie is approachable and patient. He understood my ideas and put it on paper designs through the use of cost-effective, good taste, quality materials and clever suggestions on lay-out, use of light, etc. He is very easy to talk to and patient. Throughout the works, he manages the project well, and everything was smooth according to schedule as far as covid slowdowns would permit. As far as I can see, the actual outcome is of high quality and I am very satisfied. Whenever we run into unexpected challenges, Eddie has been able to patiently and resourcefully find solutions to overcome them. Strongly recommended!!!

Larry Tan・Submitted 2 Oct 2022

Positive: Professionalism
Project completed Sep 2022・Designer Edmund Tan | Eddie Tay

My wife & I appointed Fuse (Eddie & Edmund) to redesign & renovate our sub-urban condo in mid 2022. Work was completed just a week longer than scheduled (which is acceptable given the extensive work done). They helped a lot throughout the conceptualisation, the rendering of the design, were on site adequately to see through the renovations and responded timely on special requests arising. Their painter didn't do an acceptable enough job on certain parts of the house but they had him rectify the situation timely. Overall, we are satisfied with the quality, attention to details and timeliness of the project. I would recommend them if you are looking for a reliable ID. Thanks guys.

Puvanes Sandirasekaran・Submitted 12 Jul 2020

Reno Review
Project completed Jul 2019・Designer Joey

This reno was for our 2 bedrm Condo at Telok Kurau. I am writing this review after 1 year as i wanted to fairly assess their work and as per the contract, on the 1 year follow up guarantee/warrantee on their works. We were assigned Joey by the firm – and we chose her after meeting with 2 other ID firms. What impressed us was that she was friendly, patient, creative and took our ideas into account as well – she helped to conceptualise our new home despite our budget restrictions, our fussiness and our ambitious design ideas. She didn't shy away from being vocal and giving her ideas/opinions and which we adopted mostly. Our home has turned out beautiful and cosy and almost 99% close to the 3Ds shown to us – we have no regrets with our design! We will give a lot of credit for her colour ideas, designs and space saving concepts! All friends and family are full of compliments till date. As for the teams used by the firm: Carpentry and their quality has been good thus far for our built-ins. The metal works and Glass team could have been better but Joey has corrected it wherever required. Plumbing team and electrical team were good and very experienced. Reno Process: I'll be honest, there were some hiccups along the way (some are expected but some weren't). Some works done were slip shod (not by Joey but by the workers) and we had to highlight them to get it corrected. She resolved as much as she could amicably, without any delays or compromising on quality. We appreciate her patience & her overviewing of the work done throughout this process. Thank you Joey and team.

SA・Submitted 9 Sep 2019

Bukit Timah
Project completed Oct 2018・Designer Joey


We were scouting around for a modern glam look and found one of the project done by Fuse concept to be very close to what we were looking for. We were connected to Joey who was the brainchild behind the design. Despite being young, Joey was very experienced and knowledgeable. She provided really good advice and was systematic in her planning. We not only had a tight timeline but were also not in town most of the time. Joey has to work around our busy schedule and still managed to complete the project within the timeline. In spite of our multiple changes, she remained patient and was very prompt in addressing our concerns. She is always trying means and ways to incorporate our requests into the designs. In situations where there were issues with the contractors, she tried her best to manage them. This is probably the only aspect whereby being young had placed her at a disadvantage. The workmanship of the carpentry was by far one of the best we have seen. Even after we moved in, Joey was prompt in following up to touch up on the defects. The overall design turned out to be very much like what we had envisioned.

Jason・Submitted 20 Mar 2018

Punggol
Project completed Sep 2017・Designer Joey Khew

My wife came across a blog and the blogger posted a review on her renovation experience with Fuse Concept. She wrote in detailed and complimented on how the service level was very good! We decided to arrange a meeting with Fuse Concept and discussed further on our plans and ideas. We felt comfortable with the ID that was assigned to our project. Our ID Joey was friendly and it was a positive experience working alongside with her during the renovation process. Joey was able to capture what we wanted and even gave us some constructive feedback. We were impressed with her execution of the project as it was completed on time. We were quite pleased with her work and she managed to handle the project smoothly.

Edmund・Submitted 10 Sep 2016

Bishan
Project completed Sep 2016・Eddie Tay

Fuse Concept was recommended by a friend who engaged them previously. After meeting with 4 other designers, Fuse Concept stood out as our design vision is aligned and I could tell they were committed to do the project. Their service and communications are professional and they understood what I was looking for. Keeping to the renovation schedule is the most important factor for me. Eddie, the designer, managed to abide by the timeline, making the whole renovation process as smooth as possible. Eddie is very patient and he listens to what I am looking for. He patiently explains why certain things can't be done and he counter-proposes with more practical ideas. For example, I was looking at a combination of wood and concrete for a wall partition for a swivel TV and he suggested to go with all wood so that it's structurally stable. The design of the house was as what was shown in the rendering, and the workmanship is decent. The quote from Fuse Concept wasn't the cheapest out of the 5 firms but it was well spent. The after-sales service is very prompt. I stayed in for a month, compiled the list on what needs to be rectified and sent to Eddie. Eddie got his guys to fix up very quickly. I will certainly recommend Eddie to my friends. Renovation completed in: June 2016. Cost of renovation; $72,000.

Wayne and Dawn・Submitted 7 Jun 2015

Punggol River Parc
Project completed Jun 2015

We saw Fuse Concept's works on magazines and Qanvast. They were one of our preferred IDs as we really like their designs. After meeting up with 3 IDs, we like the design, the work style and how they can fit our budget. It was a smooth experience working with our designer. Her project management skills were really superb and the renovation works were according to as planned, including the handover. We didn't have to drop down often as she constantly updated us on the process. She is also sharp enough to rectify mistakes before we spotted them and she will notify us once it's fixed. But what really stood out for us was she gave us a list of furnishing places to shop, detailing what is good or bad about that place, the service, and helped us narrow down to the shop that best suit our style. This was really helpful and she helped us to save a lot of time. I was pregnant when we were doing our renovation research so this was really a sweet gesture and it left a deep impression on us. If we have to point out an area where she can improve on, it would be more on interior styling; an area where we are keen in but she didn't really advise us.

Mr Tay・Submitted 13 Oct 2014

Ghim Moh Link
Project completed Oct 2014

Fuse Concept's style comes across as different, from the 5 other designers we approached. They are attentive and responsive, taking ownership of the project. It was a pleasant journey, I do not need to worry about the renovation. That is good, because most friends shared bad encounters. I like the theme we chose, a Scandinavian, woody feeling. It's cozy feeling to come back home. Our friends were surprised at the pleasant experience we had, that can be attributed to the chemistry between our designer and us. We communicate very well and our designer understands what we want. I am pleased with the quality of the handover, with little to none defects to rectify.

Naeema・Submitted 13 Oct 2014

Sunset Way
Project completed Oct 2014

My hubby and I have demanding jobs, so we had a specific brief and a clear idea of what we wanted. We shortlisted 4 companies, but this has company has one of the most prompt response. At the first meeting, the designer didn't say much but listened to us for hours, offering options that didn't occur to us, taking a personal interest in the project. I love the color scheme, it gives out a warm feeling, with wood flooring throughout the house. The finishing and carpentry is really good, such as the shoe cabinet along one wall, a hidden store room under the staircase with a bookshelf inside. While we had issues with laminate that was located closest to stove, it was replaced quickly. We are really impressed by our designer's project management. While he drew us a 11 week schedule with an idea of when to anticipate what, he eventually exceeded our expectations by handing over in 10 weeks. His responsive services made the entire process quite painless.